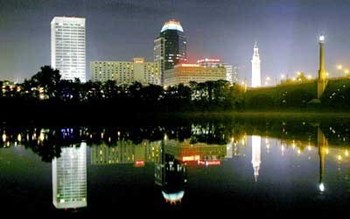 It's the birthplace of basketball, Breck shampoo and Webster's dictionary. But when folks who live in Springfield, Massachusetts consider its biggest claim to fame, it all comes down to Dr. Seuss.
Yes, Dr. Seuss—the pen name of world-famous author/illustrator Theodor Seuss Geisel, who created such iconic characters as the Cat in the Hat, the Grinch and Horton the Elephant.
He was born in Springfield on March 2, 1904, and over a long career during which he created 44 children's classics, he charmed his way into the national consciousness, helped millions of kids learn to read and immortalized the buildings, streets and people of his hometown in titles ranging from "Yertle the Turtle" and "To Think That It Happened on Mulberry Street" to "Horton Hears a Who!"and "How the Grinch Stole Christmas."
"Dr. Seuss drew much of his inspiration from his own neighborhood in Springfield. It's all still here, just waiting for creative minds to discover it," said Joseph Carvalho, the president of the Springfield Museums Association at the dedication of the Dr. Seuss National Memorial Sculpture Garden in 2002.
Cultural Amenities
Nearly a decade later, a sculpture garden—with its endearing bronze sculptures of the doctor at his drawing board, the Cat in the Hat, a 14-foot Horton stepping out of an open book, the Grinch and others—is the focal point of the Springfield Museums Quadrangle, where four museums are neatly clustered.