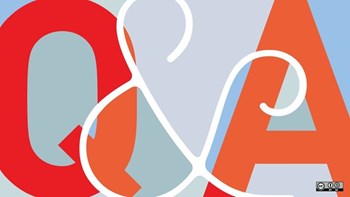 Q. The election of officers did not occur at our condo's annual meeting, nor was a date and time set for the election. The election of officers has not occurred within the 10 days as stated in our bylaws or state statutes because there was not a quorum of board members available at the meeting.

I have been calling for a secret ballot vote for election of officers since one of our board members will not be present for the election. She has sent in her secret ballot indicating her votes in a sealed envelope. The property manager is saying that her vote cannot count since the nomination for offices must be made and accepted before voting.
Is her secret ballot vote valid as long as those she is voting for are nominated? And once secret ballot voting is requested, can it be denied?
A. According to Patrick J. Brady, a partner in the Braintree, Massachusetts law firm Marcus, Errico, Emmer & Brooks, PC: "Election of officers on a board is governed by provisions in the condominium documents —and if not addressed in the governing documents, in accordance with administrative rules adopted by a majority vote of the board. The general protocol for a meeting to elect the officers of a board of trustees is that trustees in office who are present at the meeting may vote in officer elections. If allowed by the condominium documents or by a rule adopted by the trustees, trustees may be deemed present and participate remotely via electronic means so they can contemporaneously hear and be heard by all other trustees at the meeting.
"Nominations—including self-nominations—for officers are submitted to the board at the start of the meeting. The election of officers will be held in writing, by electronic mail, or orally. Nominations for a position are accepted until the start of voting for that particular position—however, a candidate who fails to be elected for a position may be subsequently nominated for another position. Therefore, since candidates for the various positions are not known until the meeting and their nominations accepted, pre-voting is not permitted for the election of officers.
"As for secret ballots, a member of the board may request them. However, the final decision whether or not to conduct elections by secret ballot is a decision for the majority of the board. As such, a request for a secret ballot can be denied if a majority of the board does not vote in favor of the request."