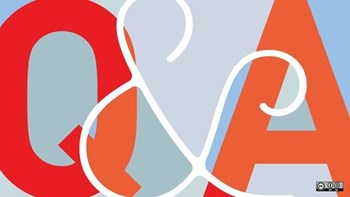 After this winter, a concrete walkway in our condo property was completely ruined. Several unit owners contend the property manager used rock salt instead of the usual calcium chloride. If we can establish that rock salt was indeed used as a snow/ice melt after examining the purchase invoices for our community, can we sue the property management company for negligence?
—Concerned in Cambridge
"As the all too familiar saying goes in legal circles, 'anyone can sue anyone else for anything.' But, the reality is that prevailing in a lawsuit based upon alleged negligence is far more difficult," says Joseph Saurino, an attorney at the law firm of Marcus, Errico, Emmer & Brooks, P.C. in Braintree.
"First, it's unclear whether the person asking this question is asking in her/his capacity as a member of the affected condominium board, or merely a unit owner in the affected condominium. The distinction is important for "standing" purposes to even assert such a claim. For example, a non-board member unit owner would probably lack legal standing to individually assert such a claim—but, a majority of the condominium's board would have legal standing to assert a negligence claim against their agent, the property manager.
"Second, proving a negligence claim involves having to prove essentially four legal elements: (1) that the property manager owed a legal duty owed to the claimant; (2) that the property manager breached a legal duty owed to the claimant; (3) that the property manager's breach caused, (4) damage to the claimant.
"For example, an individual unit owner almost certainly could not establish the first element of negligence—that the property manager owed him/her individually a legal duty to properly maintain the walkway because the duty runs to the condominium association and not to any individual unit owner. Even the condominium board would be hard pressed to prove a breach of the duty owed to the condominium association unless the property manager had specific instructions to not use rock salt. A recently published article indicated that of rock salt is the most commonly used material to melt ice from walkways, etc.—so, proof that the property manager breached a legal duty by using a commonly used material would be exceedingly difficult, absent specific instructions to the contrary.
"In the end, an individual unit owner probably would not prevail on such a negligence claim, absent a corresponding personal injury to him/her caused by the damaged walkway. Rather, a negligence claim for a property manager's alleged breach of a duty owed to the condominium association generally rests properly with the condominium's governing board which may be able to prevail in such a case—assuming proof of specific instructions barring the property manager from using rock salt on the walkways."