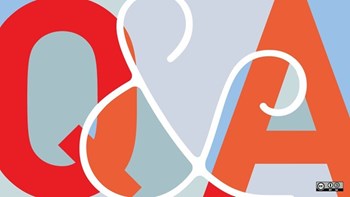 Q. We live in a 64 unit condo in Massachusetts and feel that the board of trustees is not following their fiduciary responsibilities. The treasurer resides out of state, and has all maintenance invoices sent to her monthly. She is, therefore, the only person signing checks for all purchases, without other board members' knowledge. She insists this is legitimate. Are we right in feeling that something is wrong here, and the board should step in and take action to stop this?

A. "While it may not be best practice, in Massachusetts, the fact that the treasurer of the condominium association is living out of state does not necessarily present a legal problem for the community," says Daniel Lopez, an associate in the law firm of Perkins & Anctil in Westford, Massachusetts. "There is no provision under M.G.L. c. 183A which requires a treasurer (or any board member) to reside in the state. However, the association's books and records must be maintained in the Commonwealth per Section 10 of c. 183A, so the treasurer would have to ensure that all documents in his or her possession were also available in the Commonwealth. (We would also point out that this could possibly be an issue in the off chance there is a specific provision in the Master Deed or the other condominium documents requiring officers or board members to reside in state.)
"If a unit owner suspects that there may be financial irregularities, he or she can and should ask to inspect the condominium's financial records which must be maintained in accordance with in M.G.L. c. 183A, Section 10(c). After any such owner has had an opportunity to inspect the relevant documents, he or should would likely have a better sense if there has been any financial impropriety.
"Boards and owners should also be aware that there are certain safeguards that a board can adopt to prevent or mitigate these concerns. For example:
"The board can adopt rules to provide that the person approving the bills shall/should not be the same person who signs the checks for payment;
"The board can adopt a rule to provide that the person signing the checks is not the same person that is reconciling the bank statements; and/or,
"The board should request a copy of the reconciled bank statement each month.
"Professional management may also afford a layer of oversight to assuage these concerns.
"These are just a few actions that may be taken. If you are still concerned after taking these steps, it may be prudent to reach out to an accountant or accounting firm, as they may be able provide you with additional safeguards."