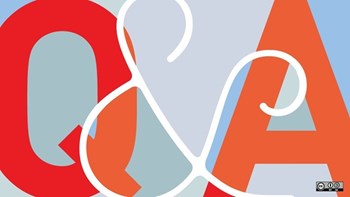 Q. I live in a five-story condominium with 24 units, 24 designated parking spots, and six undesignated spots. 'Designated' means that only the 24 people with parking tags can park in any one of the 24 designated spots (but the spots are not individually assigned). Anyone can park in the undesignated spots. I have lived in this condo for 20 years. Twice before, I have held a garage sale in one of the designated spots, during which time I have parked my car in an undesignated spot.

Recently, I informed the board that I was going to hold a garage sale and was simply giving them the heads-up about it. Previously, no notice was given to the board to hold garage sales—I was just being courteous, and was not expecting any reply.
But I did get a reply, stating that they got my "request" and that my request to hold a garage sale was denied. The board cited "problems" with a prior garage sale (without providing any details about those alleged problems) and pretended not to have even been aware that I had previously held two garage sales—which, if true, provides further evidence that the garage sales I previously held inconvenienced no one to the extent that the board didn't even notice that they happened. Can I still hold my sale?
A. "At the outset, please understand that I have not had the opportunity to review your association's governing documents, and that my response is premised upon the presumption that the parking spaces now at issue make up part of the association's common elements (and are not separately owned in fee)," says Jennifer L. Barnett, partner at Marcus, Errico, Emmer & Brooks in Braintree, Massachusetts, "and that your association's governing board is vested with broad power and authority to regulate and oversee the operation and use of the common elements and to adopt rules and regulations from time to time in so far as the same (as is typically the case).
"To that end, please note that even though you may have been granted permission in the past to conduct a garage sale from within one of the designated parking spaces at your association, it does not necessarily mean that you will be granted such permission again. For instance, is it is not uncommon for an association (even if long established) to adopt rules and regulations restricting the use of parking spaces solely for parking of properly registered passenger vehicles, such that any other use thereof, i.e., to hold a garage sale thereon, would be prohibited. In the absence of any such express prohibition contained within the association's governing or otherwise existing at law or in equity, it will likely fall upon the governing board (however it may then be constituted), to determine on a case-by-case basis, whether or not to allow any resident to make use of any part or portion of the common elements to hold a garage sale, taking into account the applicable provisions of the association's governing documents, as they are then in effect, the rights and interests of the other members of the association, and all attendant facts and circumstances that may be at issue.
"In that regard, it is important to understand that many people would likely travel to the garage sale via their own personal vehicle, resulting in an increase of traffic and vehicles being parked at the association within the spaces designated for the use of the other residents, thereby depriving them of the use and enjoyment of the same. In addition, beyond the risk of loss, injury or damage that may occur within the context of the garage sale itself, there is also of course the inherent safety risk that comes with inviting unknown strangers onto the association property, and not being able to effectively track and monitor their activities thereupon.
"In light of the foregoing, I would recommend that you heed the governing board's decision regarding your most recent request to conduct a garage sale on the common elements, and that you continue to explore what other opportunities may be available to off-site in so far as the same (i.e., a community-wide yard sale, or similar type of event)."