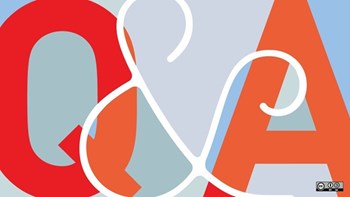 Q. I serve on the five-member board of a wonderful 10-year-old condominium community of single-level duplexes and triplexes. Our board members, one of whom served on a previous "do-nothing" board, generally get along well. However, another member of that previous board (which neglected the property and didn't want to spend money on needed maintenance) is now running for election, and has become a thorn in our collective sides. He vowed at the annual meeting that he and the other previous board member would "be back to take over the board."

Based on a professional reserves study, we recently voted to raise our monthly fee from $200 to $250 — and now that candidate for the board is working aggressively to undermine the board and our decision. He has accused the board of wrong-doing, tried to demean the board, and has made other accusations in the past (verbally and in writing) to the owners and to the trustees which, in my opinion border on slander and/or libel.
Is there anything the board can do to get this off our backs?
— A Demoralized Board Member
A. "If it helps you at all, know that you and your association do not face this situation alone," says attorney Gary M. Daddario, partner at Winer & Bennett in Tyngsboro, Massachusetts. "It is a fairly common scenario. There are several problems associated with attempting to address the problem statements. First, notwithstanding pre-existing court decisions, people are continuously happy to litigate First Amendment freedom of speech rights. Next, is the fact that the statement of an opinion works as a defense to the extent that someone was publicly sharing their point of view. Moreover, the 'damages' requirement associated with a claim of slander/libel is notoriously difficult to meet. Essentially, you must show that: 1) someone changed their mind and behaved differently than they otherwise would have behaved towards you; and 2) that this was the result of the negative statement(s); and 3) that this resulted in measurable harm to you. That said, these drawbacks are associated with approaching the matter from the standpoint of a legal claim.
"Sometimes, the best approach to a problem is the practical approach. What you really need to do in this instance is to prevent harm to the association from the statements and to neutralize the speaker. In my experience, one of the best ways to do this is via open communication from the board to the association. Unit owners crave transparency because in the context of an association, they have other people (the board) spending their money. By providing transparency, boards can often nullify a naysayer.
"You will want to be careful with your communication. You do not want to respond in kind and face allegations of being libelous yourselves. Also, the wrong type of communication can have the opposite effect of motivating the gadfly to continue. The best board communications are those which remain objective and simply provide facts to the community. For instance, where the naysayer challenges the recent increase in condo fees, the appropriate communication should: 1) provide a copy of the association's budget; 2) specifically reference relevant expenses; and 3) remind unit owners that they are free to make a request for an appointment to review any of the association's records. If unit owners trust that they are getting proper information from the board, they will not devote time and energy from their lives to follow the gadfly."