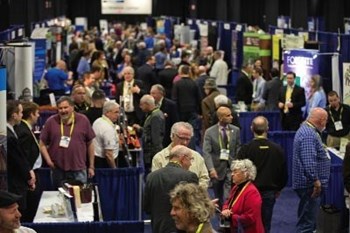 Once again this spring, the New England Condo Expo drew thousands of trustees, board members, managers and service providers from all over the New England region to the Seaport World Trade Center in Boston for a full day of networking, education and information.
Now in its seventh year, the April 30th event offered attendees the opportunity to visit more than 150 exhibit booths, gather free advice from legal, management and financial condo and HOA experts, and attend seminars on everything from homesharing to lien enforcement.
The 2015 Expo proved again that the annual event is a one-stop venue where help can be found all in one place: from the exhibitors displaying a variety of goods and services to informative seminars with advice and valuable solutions that condo and HOA trustees, board members and residents can bring home with them.
"Obviously we strive to present attendees with usable information and products that will help to make running their buildings easier and more efficient," says Yale Robbins, president of Yale Robbins Publications, LLC, Expo producer and publisher of New England Condominium. "We also look at the bigger picture, anticipating trends so we can keep current with our offerings from one year to the next."
If You Build It… They Will Come
Throughout the day, a half-dozen seminars drew standing room-only crowds, as experts in every aspect of condominium and multi-family operations covered today's "hot" topics.