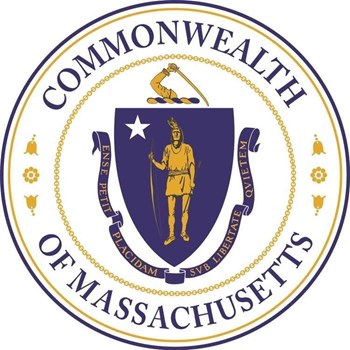 Legislative activity in regards to condominium law varies widely among the six New England states this year, although a few common themes are evident. The concept of state licensing, with standards for property managers seems to be gaining ground in the Northeast and beyond, and may see widespread adoption because both boards and managers see it as a benefit. Other bills that have hit the desks of New England legislators are of the more "housekeeping" variety, especially in states that are catching up with issues such as open meeting protocols.
Through its local chapters, the Community Associations Institute (CAI) organizes a legislative action committee [LAC] in each state. Committee members monitor House and Senate bills that affect community associations and help legislators craft them and get them passed—or not.
Massachusetts
Matthew Gaines, an attorney with the Braintree, Massachusetts law firm of Marcus, Errico, Emmer & Brooks, reports that the state's current legislative session, which is on an 18-month cycle, is ending this July. "Of the 45 or 50 bills which were filed that had anything to do with condominiums," he says, "most of them have been given a 'refer to study order' which essentially kills them. However, a couple of measures reported favorably out of committee. One House bill [H.3933] would set up a special commission to study condominium law." It encompasses a lengthy list of topics, including things like unit owners' rights and enforcement; association and management responsibilities to owners; how condo fees are determined and are increased; and the feasibility and potential responsibilities of a statewide office of condominium ombudsman. It is summarized with the following directive: "The commission shall submit a written report … no later than January 1, 2014, which shall identify recommendations, if any, for legislation, regulation, or policy."
The LAC in Massachusetts, Gaines points out, "is not opposed to [creation of] this commission, just who is represented on it." The bill's text specifies that "the committee shall consist of nine members," including several senators and congressmen along with "five persons to be appointed by the Governor, including the following individuals: An attorney (1) who specializes in condominium law and whose client base is comprised mostly (over 51%) of condo unit owners, unit owner groups or aggrieved unit owners and whose client base is not comprised mostly of Property Management companies and/or condo Boards of Trustees; an individual condo unit owner who is not a member of his or her condominium board of trustees; a Certified Property Manager who possesses either the PCAM, CMCA and/or the AMS designation." Associations, in the form of board members, trustees or their attorneys, notes Gaines, are not represented at all.
Another bill that he cites is H.1547, an amendment to Chapter 183A of the General Laws, in the section outlining how management has to keep records. If this bill passes, the result would ultimately spare a unit owner from certain legal costs. Specifically, in the event that a unit owner engages in a court action or sues to gain access [to records or documents], the association or management must pay legal costs.