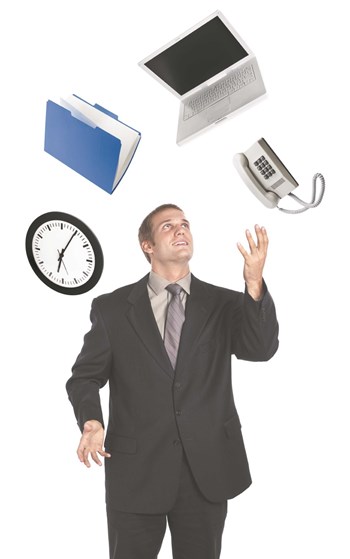 If there's one constant in the property management industry, it's that there is no constant in the property management industry.
Every day, every week, is different. There's never a dull moment; it's always challenging. And the biggest complaints managers deal with on a daily basis seem to revolve around the three "P"s—pools, pets and parking, with a fourth P being "people."
Ken Foley is principal of NextGen Property Management in Woburn, Massachusetts. He attests, "One day you wear your plumbing hat, then switch it off for your roofing hat, then all of a sudden you're a psychologist, or a marriage counselor. And funny things do happen. One day I got a call [that] a hot water heater had exploded in a unit. I called the service guy and went over to the check the problem… The owner answered the door and requested 'please take your shoes off,' just as rusty water is swirling around on the floor."
It's amazing how different one day can be from the next. For instance, Foley notes, "Some years ago I was working for a small management company that got a request from a property in trouble, with unsold units—where the developer had died. This caused family ownership issues and problems with financing. It was a real mess, they were delinquent with sewer and water bills, things like that. They were using a big management company and they needed someone [smaller] to step in and steer them through and untangle the mess.
"By contrast," he continues, "the very next night, I attended a board meeting at a different, more well-to-do community, where there was a heated debate over whether to paint duck feet on the walkway from the clubhouse to the swimming pool. In this job, you're dealing with people of all different income levels. While some communities barely manage with a finance committee, at the other extreme, you might see one with a flower committee, social committee or a welcome wagon in action."