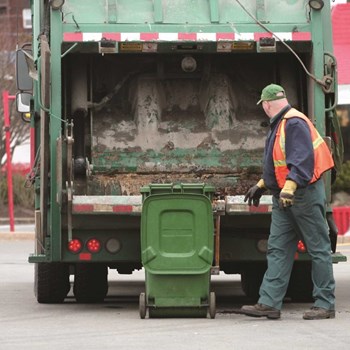 Some condo developments have the luxury of having their waste removal and garbage collection handled as part of the town's municipal services—but the majority still need to find their own private company and pay for the service on their own.
"There are the big established national companies, but a lot of smaller regional companies have come into the marketplace in recent years," says Tim Arel, property manager at North Point Management, LLC, in Amherst, New Hampshire, which manages condos in that state and Massachusetts. "What's interesting is that they used to be more expensive but in the past two to three years have come down in pricing and are sometimes more competitive than the nationals."
When the economy started to nosedive a few years back, many trash companies realized that it would be better to negotiate than to lose existing business and companies started to make their move.
David Barrett, senior vice president of American Properties Team Inc. in Woburn, Massachusetts, has had great luck with negotiating contracts down since about 2008 for this reason.
"About that time, I started to get solicitations from waste companies that wanted to bid on my properties and I was able to reduce one of my contracts—with the same contractor—by 40 percent," he says. "This was an 84-unit townhouse community with curbside pickup. We were paying $25,600 a year and reduced it to $15,400."