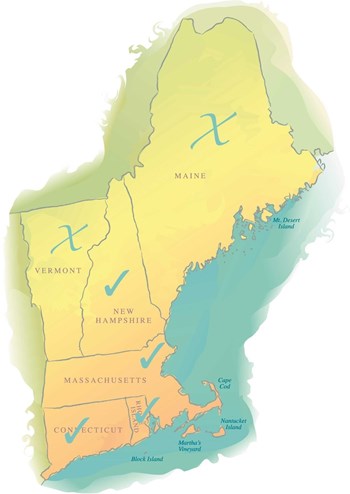 In most states, community associations have no special status when a unit owner stops paying maintenance fees. But one by one, states have been adopting a priority lien, or "super lien" provision into law, to give condominium associations and HOAs the first priority [after municipal/tax liens] to the assets or collateral which the property holds—allowing the association to initiate foreclosure.
"In the current economic climate, without a super-lien provision in place, many communities would have been in deep trouble," states Attorney Edmund Allcock, a partner in the Braintree, Massachusetts, firm of Marcus, Errico, Emmer & Brooks. After a unit forecloses in a condo community, "without a super lien, you can't recoup the unpaid fees, and remaining owners have to eat it," he adds.
To date, 17 states and the District of Columbia have passed "super lien" legislation [see sidebar], but it's been an uphill battle. Legal experts who advocate for associations point out that resistance to the idea comes mainly from bankers and lenders—with their powerful lobbies.
But community associations also can wield plenty of clout. "Right now, 20 percent of the country lives in community or 'common interest' associations," says Attorney Henry Goodman of Goodman, Shapiro & Lombardi, LLP, with offices in Dedham, Massachusetts and Providence, Rhode Island. The original Massachusetts Condominium Act was passed in 1963, Goodman points out, adding, "… in 1993 it was amended with enactment of a super-lien provision. This was passed as an emergency act," since the early 1990s were marked by all kinds of real estate foreclosures, often paired with unpaid condo fees and dues.
Goodman notes, "Banks wanted to avoid paying the fees, taxes and assessments. These mortgage lenders didn't want to foreclose when unit owners walked away [from their properties]. As a result, the association was left holding the bag. All the fees were left to the remaining owners who were paying the debts of these deadbeats. However, there's no law in this country [that says] people have to pick up their neighbors' expenses."