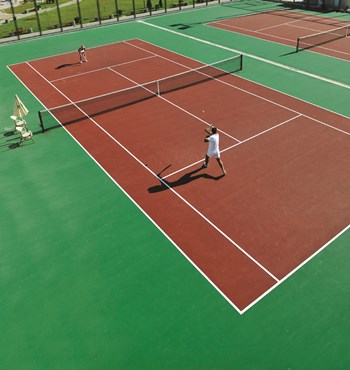 The amenities found at New England's condominium communities can run the gamut from glamorous to the merely mundane. Some of the larger communities are virtual resorts with enough real estate—and revenue—to offer riding stables, golf courses, ski lifts, an airstrip for private planes or a marina with private boat slips. More typically, suburban communities provide a clubhouse and fitness center, and maybe a pool. For small developments, especially in urban locations, an important amenity may just be a parking space or laundry room. Amenities, however, can create ongoing challenges for management, as both an extra responsibility and potential controversy.
"There are two schools of thought around amenities such as pools and tennis courts," observes Candice Morse, a property manager at Thayer & Associates in Cambridge, Massachusetts. "Some segments of the community see these as a liability, and the other segment are the people who really use the facilities, or regard them as adding value," and think they're indispensable.
"One trend we're noticing," she continues, "is fitness centers, which seem to be getting more use, so associations have been upgrading equipment." Most workout or equipment rooms or fitness studios in condo communities, she observes, tend to be unstaffed and "use at your own risk," the way pools are managed recently—with no lifeguards. "We don't see many fitness centers that provide staff for class instruction," adds Morse, "probably since there may be liability issues… if you hire outsiders to teach classes, then who pays if someone gets hurt?"
The bottom line, she states, "is that while contractors and vendors may be hired to do specialized work such as pool maintenance, [the management team] is ultimately responsible for overseeing everyone… and everything" that gets done.
With any special amenity, there seems to come special monitoring and management. "How far do you go… where do you draw the line with security and safety? There has to be a balance," notes attorney Robert Ducharme of Portsmouth, New Hampshire. "Association boards can run into all kinds of unexpected challenges when operating a pool or playground facility. As an example, at one condo community with a pool, on a hot summer day the place is busy with families and kids of all ages and their friends and guests, and someone notices a man taking pictures of the young children. Well, everyone has a cell phone with a camera," he points out, so it's a judgment call—to decide when enforcing rules crosses over to harassment.