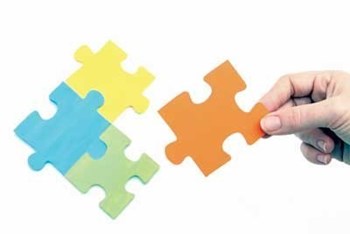 With news of foreclosures raging about them and common fee delinquencies on the rise across the nation, condominium boards are taking a long, hard look at association expenses. But, professionals caution, boards should be wary about taking that red pen to the line item that reads "insurance."
Boards, and individual homeowners, thinking about taking a hatchet to that budget item would be wise to considerthe Florida condominium association that tried the tactic. "They dropped their insurance completely in the fall, and then in the spring, one building – 30 units – burned to the ground," Chris Snow, principal of Bernier and Snow Insurance in Rochester, New Hampshire, says.
Before slicing and dicing the insurance policy, boards and homeowners alike "have to understand their appetite for risk," says Bernie Gitlin, principal of Global Insurance Network in Needham, Massachusetts. "There are certain things they may want to risk and other things that you absolutely do not want to risk." It's essential, of course, that the "bricks and mortar" – the condominium buildings themselves – be covered for replacement cost. But insuring a condominium means more than covering the physical plant.
The association, and the volunteers who give their time and talent to keepit running, need to be covered, too. And unit owners need to remember that while the association's insurance policy covers the buildings, it doesn't cover their personal property – from the comfy couch to the treasured collection of Elvis recordings.
And yet, according to a recent survey compiled by Rasmussen Reports, 13.4 percent of the homeowners interviewed said they never review the insurance coverage on their homes. The survey, conducted for Country Financial, revealed that although 46 percent of the homeowners said the majority of their net worth is represented by the equity in their home, only two percent said that having the right level of insuranceprotection is their biggest financial priority. And, the survey found, a majority of Americans only have coverage to rebuild 80% of their home.