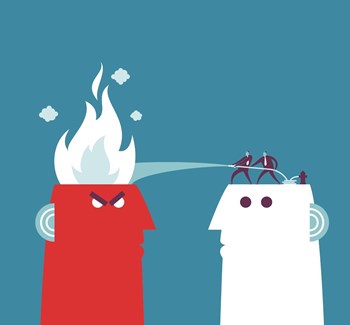 With dozens—sometimes hundreds—of people living in a community governed by neighbors, acquaintances and friends, it should be no surprise that disputes occasionally arise in condo buildings. The possibility of disagreements among residents, boards and even vendors is there, and when those disagreements arise, the specter of litigation can loom large over the affected parties, creating worries about costs—both financial and in terms of time—as well as concerns of bad feelings and an uncomfortable environment for the community as a whole. There are plenty of reasons to find other ways to settle disputes before getting lawyered up and going to court.
Fortunately, alternative dispute resolution (often called simply ADR) offers two options—mediation and arbitration—for settling and moving on from issues. Both are effective and can help unit owners and boards resolve thorny issues without either party ever setting foot before a judge. And in certain parts of New England, including Vermont, according to Jack Facey, a shareholder attorney with Kenland, Schwiebert, Facey & Goss, P.C. in Rutland, court rules require that parties go through a non-binding mediation process, and only if it's unsuccessful can they then proceed to the Superior Court.
Common Points of Contention
Although just about any incident can spark a conflict in a close-knit community, there are some that happen more often than others, says Jeffrey T. Zaino, Esq., vice president of the New York-based American Arbitration Association (AAA). While disputes do arise between individual shareholders or condominium unit owners, "the most common disputes in condominiums," he adds, "are between unit owners and board members; and in co-ops, between shareholders and board members."
The issues at the root of these conflicts vary widely., depending on the nature of the community. Attorney Pat Brady, a partner with the law firm of Marcus, Errico, Emmer & Brooks, PC, in Braintree, Massachusetts, cites noise and smoking as predominant factors that lead to dispute. "Those are the two big ones, because they come with such judgment," he says. "One of the main problems that community dwellers encounter is, what would be the normal level of noise that one should expect to encounter in a condo, and what level rises to that of offense or nuisance? Some people can be super sensitive, and then you need to assess the duty of the board when there's a noise complaint. The board should never take a side, but act to mediate, unless the violation is clear."
Facey, whose firm mostly represents second-home developments in its corner of New England, doesn't encounter as many of the personality-driven disputes that can erupt among neighbors in close quarters.