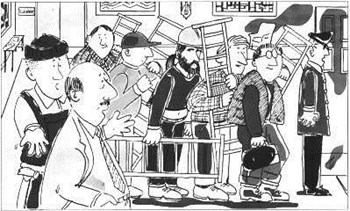 According to legendary NFL coach Vince Lombardi, "The achievements of an organization are the results of the combined effort of each individual." The coach's wisdom can actually be applied to almost any life situation—sports, volunteers, and even businesses—particularly the business of property management.
In property management, it's not just one person who is responsible for keeping the building's lights on and the foundation sound. There's no such thing as an MVP—instead, there is an entire team of players responsible for maintaining a building and keeping its various components and parts functioning.
These teammates include a property manager, board members, maintenance staff, and outside contractors when necessary. In most cases, the team captain is the property manager who works with the property on a day-to-day basis, resolving problems or tagging the necessary teammate required to fix them.
We recently had the opportunity to talk with four Boston-area property managers and get a close-up of their daily routines and responsibilities with their team. They are: Rebecca Marston, a property manager and owner of Boston-based Marston and Voss Realty; Barbara Kansky, CMCA, PCAM, a senior property manager with Mediate Management Company, also in Boston; Jonathan Ziner, regional property manager and vice president of EP Management in Beverly; and Richard Williams, president of Paradigm Partners in Boston.
How much day-to-day involvement with building maintenance does the typical managing agent have when there is a problem in a building?