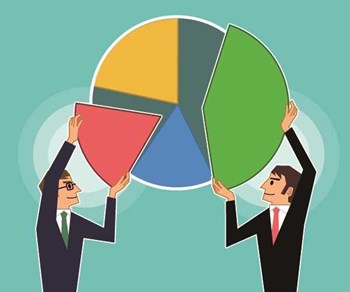 Preparing the annual budget is by no means an easy task. Those charged with preparing condominium or HOA budgets will soon begin reviewing costs, gathering data and projecting expenses for the coming year. At some point, board of trustee members will see the first capital and operating budget drafts, review line items and learn what's facing them in the area of assessments and fees for 2015. How does it all happen?
Budget-makers must weigh increasing costs, emergencies, even the long-range weather forecast. They'll also need to know the answers to questions owners bring forward: Be prepared, as any good Boy Scout advises. Now may be the time to review current and past budgets with association representatives, in preparation for the meeting they'll attend once the next budget is on the table.
Typically, certified public accountants (CPAs) are involved, along with key personnel: "The board and the property managers, if they have a management firm, or an on-site manager, with a superintendent involved in maintenance of the property," says Sondi Stanton, CPA at Stanton & Co. in Woburn, Massachusetts.
"It varies, because the characteristics of the associations vary," says Stephen Margolis, managing member of Margolis Management and Realty LLC, located in Hamden, Connecticut. "I was at a recent meeting where a board member who happened to be a CPA put it together. In other situations, board members have no or very little experience with finances, and they rely on the managers to put it together for them. Most of the time, it's the second way."
Board members lacking experience may need hand-holding. "The manager will discuss the rationale for the different budget lines, with explanations of last year, the previous year, and projected expenses," Margolis says.