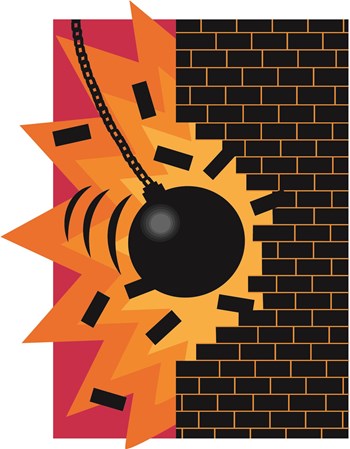 Cities are crowded. That's a simple fact. In the best of circumstances, there's noise, dirt, dust, and the usual urban pests. Add to that the construction of a new building next to or nearby yours, and annoyance can quickly become overwhelming. Clearly, the owner of the property under construction has a right to build his or her building within the parameters permitted by local zoning and other ordinances. But what about the neighbors? What can they do to preserve their sense of peace and home amid a banging, booming and clattering process that can easily last months – or even years?
Where to Start Before They Get Started
Kathleen Strnad is an architect and engineer with Klein & Hoffman, a firm that has offices in Chicago and Philadelphia. "The first thing we recommend to our clients is to start a discussion with the developer and their team, so that communication begins even before ground is broken," she says. "This provides the existing building proper representation from an architectural or structural engineering standpoint, as well as a legal standpoint, so they can understand what the demolition, excavations, and new foundation system's impact might be to their building."
"Typically, the developer of the new property approaches the existing neighbors," says Sara Getlin, an account executive with Gumley Haft, a property management firm based in New York, "because when the demolition and construction starts, it most often does affect adjacent properties."
Getlin goes on to explain that "the contact is made because it will affect their ability to proceed" with the project. "They want a good working relationship," she says. "This enables you to ask for protective measures from them. Usually one of the first things that gets done is an agreement for access to your building, so they can do an existing conditions survey. You want that survey done, and done by a licensed engineer." The survey will produce a report of property conditions before work starts, so that you have a baseline to compare to and know if there's been damage after the work starts.
"These agreements are called license agreements," says Andrew Freedland, an attorney specializing in co-op and condo representation at Anderson Kill, a New York City-based law firm. "Chances are if there's a construction project going on next door, they're probably going to need to come into your property to do some portion of their work. Make sure you're protected. Sitting down and talking face-to -face goes a long way."