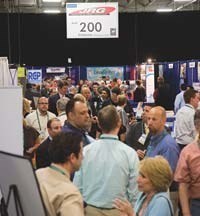 In the 2005 film, "Thank You for Smoking," William H. Macy portrays a Birkenstock wearing, cheddar cheese-eating, granola crunching, Volvo-driving environmentalist Democratic Senator from Vermont, whose desk is overflowing with maple syrup tins. While the movie parodies everything you ever wanted to know about the Green Mountain State, its values are strongly entrenched in Burlington, the state's largest city.
Overlooking the banks of Lake Champlain, Burlington is 45 miles south of the U.S.-Canadian border and some 94 miles south of Montreal. As of the 2010 census, 42,417 people live in Burlington, the hub of the Burlington-South Burlington metropolitan area.
What's in a Name
Some believe Burlington was named after Richard Boyle, the 3rd Earl of Burlington. Others claim that the name derives from the politically-prominent and wealthy Burling family of New York. While no family members are listed as grantees in the town, the family held large tracts of land in other nearby towns, some of which were granted on the same day as Burlington.
Its early history spans the Revolutionary War to the War of 1812 to the Civil War. One of the New Hampshire land grants was awarded by Governor Benning Wentworth on July 7, 1763 to Samuel Willis and 63 others. In the summer of 1775, land clearing began and two or three log huts were erected, but the fighting during the Revolutionary War delayed permanent settlement until 1783, when Stephen Lawrence arrived with his family. The town was formally organized in 1785.
The War of 1812 with the British created major headaches for the new residents, who voted for the Federalist Party and were adamantly against the war. Vermont failed to provide militia or financial support for the war effort, and as a result, 5,000 British troops were stationed in Burlington, outnumbering its resident population at the time. Some of the soldiers were quartered in the main building at the University of Vermont (UVM), where a memorial plaque commemorates them.
The town was even attacked by the British on August 2, 1813. The cannonade lasted only 10 minutes with the Americans led by Naval Lt. Thomas Macdonough. Macdonough later commanded the U.S. naval forces at the Battle of Lake Champlain, which helped lead to an end of that war.
Strategically located on Lake Champlain, Burlington became a major point of entry and trade destination, particularly after completion of the Champlain Canal in 1823, the Erie Canal in 1825, and the Chambly Canal in 1843. With steamboat runs connecting freight and passengers with the Rutland & Burlington Railroad and Vermont Central Railroad, Burlington evolved into a bustling lumbering and manufacturing center, and was incorporated as a city in 1865.
Don't Trust Anyone over 30
Vermont is generally considered one of the more liberal, independent and free-thinking states in the union. Burlington, probably influenced by the presence of UVM, is like many of us, valiantly resisting the onset of "middle age." No wonder—this is the birthplace of Ben & Jerry's, founded by two hippies-gone-big-time and perpetual kids at heart, in 1978 at the site of a renovated gas station. (Look for the sidewalk plaque at the corner of St. Paul and College streets commemorating their original ice-cream shop.) As part of its political activism, the city also elected a socialist mayor in 1981, Bernie Sanders, who's now the only independent member of (and the only self-described socialist in) the U.S. Senate. The rock band Phish, legendary for their rambling jam sessions, also had their start in laid-back Burlington. The college town is also home to smaller private Burlington and Champlain colleges.
Forbes magazine selected the city as one of the "prettiest" towns in America in 2010, featuring a picture of the Church Street Marketplace, which attracts three million visitors annually. The four-block pedestrian mall there features over 75 specialty shops and 15 national retailers, making the downtown very livable and walkable. Its downtown main street was even awarded third place in the Top 10 Downtowns by Livability magazine.
Environmental consciousness is also a Burlington staple. In 2008, the city ranked second out of 100 municipalities for "greenest driving." Criteria included gasoline consumption and air quality. It's also one of the healthiest cities in the nation, and was ranked in 2009 by Children's Health magazine as the best city in the country to raise a family. Ten years ago, the city government developed the Burlington Legacy Project, which aims to carry out sustainable initiatives in transportation, housing, the environment and social culture.
Another staple is a Burlington fast food joint called Al's French Frys (not a typo). Al's was started by Al and Genevieve Rusterholz in the late 1940s. Their crispy freshly-cut deep-fried french fries quickly made Al's into a Burlington-area institution, known far and wide and even immortalized by celebrity Chef James Beard.
Affordable Housing
Burlington also has the distinction of having its tallest building, and tallest in the state of Vermont—Decker Towers, an 11-story apartment building—be the shortest of any state's tallest building at 124 feet. It has 161 apartments and houses seniors and the disabled.
In 2011, the Thayer Commons/Avenue Apartments project broke ground on a city-supported mixed-use housing development, which will include 33 affordable rental units for families, 60 rental units for seniors and 47 market rate rental units.
Average condominium prices range from about $250,000 to $275,000. Studios rent for an average of $800 with four-bedroom units going for around $1,600 a month.
Culture and recreation can be found in abundance. Heritage, waterfront and music festivals are fun for the whole family and a Vermont Brewers festival and Giant Pumpkin Regatta and Festival annually bring in thousands of visitors. The Burlington region also offers outdoor activities from lake-based kayaking, fishing and sailing to mountain-based hiking, cycling and skiing—and everything in between. You can also enjoy quality dining, shopping, concerts and seasonal events.
So if you're looking for a place that offers a casual lifestyle and stunning natural beauty surrounded by pristine lakes and mountains, you can't go wrong in Burlington, Vermont.
Christy Smith-Sloman is a staff writer at New England Condominium.