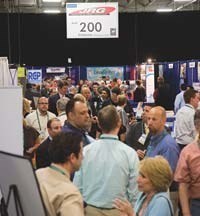 In the 2005 film, "Thank You for Smoking," William H. Macy portrays a Birkenstock wearing, cheddar cheese-eating, granola crunching, Volvo-driving environmentalist Democratic Senator from Vermont, whose desk is overflowing with maple syrup tins. While the movie parodies everything you ever wanted to know about the Green Mountain State, its values are strongly entrenched in Burlington, the state's largest city.
Overlooking the banks of Lake Champlain, Burlington is 45 miles south of the U.S.-Canadian border and some 94 miles south of Montreal. As of the 2010 census, 42,417 people live in Burlington, the hub of the Burlington-South Burlington metropolitan area.
What's in a Name
Some believe Burlington was named after Richard Boyle, the 3rd Earl of Burlington. Others claim that the name derives from the politically-prominent and wealthy Burling family of New York. While no family members are listed as grantees in the town, the family held large tracts of land in other nearby towns, some of which were granted on the same day as Burlington.
Its early history spans the Revolutionary War to the War of 1812 to the Civil War. One of the New Hampshire land grants was awarded by Governor Benning Wentworth on July 7, 1763 to Samuel Willis and 63 others. In the summer of 1775, land clearing began and two or three log huts were erected, but the fighting during the Revolutionary War delayed permanent settlement until 1783, when Stephen Lawrence arrived with his family. The town was formally organized in 1785.
The War of 1812 with the British created major headaches for the new residents, who voted for the Federalist Party and were adamantly against the war. Vermont failed to provide militia or financial support for the war effort, and as a result, 5,000 British troops were stationed in Burlington, outnumbering its resident population at the time. Some of the soldiers were quartered in the main building at the University of Vermont (UVM), where a memorial plaque commemorates them.