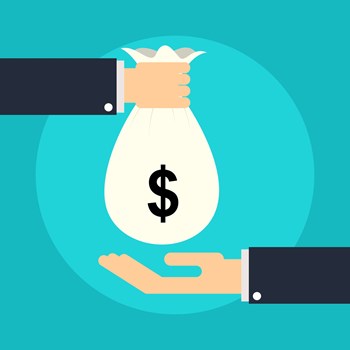 Today, some eight years after the economic devastation of the Great Recession first began to gather steam, financing for co-op and condominium buildings and individual unit purchases is again widely available. The market is overall quite healthy, and though there have been some systemic changes to this part of the financing world as a result of that financial meltdown, today's co-op and condo financing instruments are remarkably similar to what was typical before the bursting of the housing bubble sent the economy spiraling.
Co-op vs. Condo
Perhaps the most basic place to begin is to understand the difference between a co-op property and a condominium. Simply stated, when you buy a condominium you are purchasing real property – just like a stand-alone, single-family home with four walls and a roof. By contrast, when you buy a co-op, you are purchasing shares in a corporation that owns the property and you receive a proprietary lease for the unit in which you will live. These are two very different models of ownership, and require very different financing structures.
Typically, in a co-op building there is a mortgage against the entire property known as the underlying permanent mortgage. The monthly payments for this mortgage are shared by the unit co-operators as part of their monthly maintenance charges. No such mortgage exists in a condominium, where each unit is a separate piece of real property and the common elements are owned jointly. Unlike a co-op, there is no single piece of property to act as collateral for a loan of this type. This is one reason why monthly maintenance charges in co-ops are generally higher than common charges in condominium associations. It is also one reason why purchase prices of condominiums are generally higher than for co-ops of equivalent size and design.
Financing for Underlying Permanent Mortgages
Underlying permanent mortgages have always been sought after as a preferred property type by lenders in areas where cooperative apartments are typically found, such as New York City, Chicago, northern New Jersey, and to some degree, Boston. Traditionally, they were made by local savings banks, with some participation by insurance companies for larger loans of, say, $10 million or more. More recently, securitized mortgage lenders known as 'Wall Street-type lenders' have participated in this space as well. Some terms required by securitized lenders, such as prepayment restrictions known as 'yield maintenance,' have made this otherwise well-priced product difficult for co-op boards to access, despite the lower rates generally available through these lenders.
According to Stuart Bruck, director of mortgage brokerage for Time Equities, based in New York City, "The standard product for underlying permanent mortgages is a 10-year, fixed-rate loan. The best deal available now, due to the fact that the loan-to-value ratio for this product is so low, is an interest-only mortgage for 10 years."