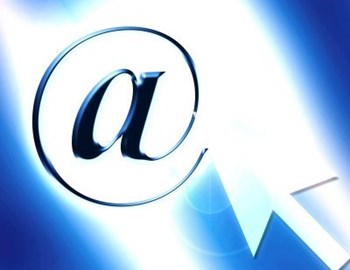 In today's world, it seems that everywhere you look someone is walking around with the latest gadget in hand, be it a BlackBerry or iPod, to make them "more connected." I am guilty of the practice myself, particularly with my latest purchase of a BlackBerry. I am now able to check my E-mail anywhere in the United States, whether it be in my car, at a property, or (much to my wife's chagrin) while I am on vacation. Today, the keys to being successful in the property management profession are entirely reliant on modern technology and being perpetually connected and in communication.
The Best Tool for the Job
One of the best ways to communicate with a large number of people is via a Web site. Most companies maintain Web sites as a way to promote their company or, in the case of property management, to enhance communication. Even individuals are maintaining sites on the Web through the relatively recent emergence of blogs, where they can post anything from pictures of their families to their opinions about the war in Iraq. A blog is a user-generated Web site where entries are made in journal style and displayed in reverse chronological order. But blogs are just one example of how technology has revolutionized our lives.
There's a reason why the Web has become so vital to us: It's fascinating to see what you can uncover when you "Google" a word or phrase on the Internet. (For the uninitiated, Google is a search engine that uses Internet keywords to return Web sites that meet a search criterion, and the name Google has stuck as a synonym for "search".) You can find information on just about anything imaginable. An indication that Google has entered the mainstream is that Webster's Dictionary added "google" as an entry in their latest edition.
Why the Reluctance?
With the Internet's popularity always increasing, why is it that technology is having such a hard time becoming integrated into the property association management industry? And why is this fact particularly true as it relates to Web sites? Is it due to the lack of interest? Lack of money? Fear of technology? Lack of time?
One of the most common complaints we hear when we assume management responsibilities for a new association is that the previous management company and/or board of trustees did not communicate with the homeowners. Not only does this make the management company look bad, but it also reflects poorly on members of the board who selected that management company to manage their association. To enhance the communication among the board, management, and homeowners, a properly maintained Web site is a logical tool to address the situation and fulfill this critical need in every condominium association.