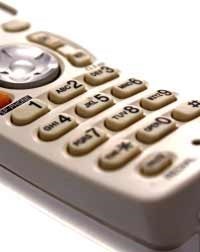 One of a management company's most important responsibilities is to be there when something goes wrong — but that doesn't necessarily mean that a building or association manager needs to be on-the-spot for every minor mishap. Sometimes trustees and residents alike forget that their property manager can't (and shouldn't) try to do everything and be everywhere. It's important to prioritize issues, pick your battles, and resist the urge to phone or e-mail the manager for every broken light bulb or sticky door hinge.
"Some [residents] feel that the management company works directly for them, as opposed to their board or the organization that they belong to, and they will call every day," says James Connolly, a property manager with Port Property Services LLC in Peabody, Massachusetts. "Past a certain point, we will let them know that they can't be calling every day. If they have issues, they can put them in writing and we will be happy to address them when the appropriate time comes."
Every property manager has a horror story about some pesky resident who constantly calls the office about every little thing. Worse still are the rants that include cursing, screaming and a complete disregard for the manager's feelings.
There's a flip side to the problem of a constant caller: the trustee or resident who doesn't call the property manager when they should. These are people who may see a legitimate problem in their condo or co-op, but wait to call management until the situation is out of hand — and by then, it's usually too late.
Although there are no exact written guidelines, common sense usually dictates what is the right time and the wrong time to call your property manager. According to the pros, building residents need to learn how to control their impulses to reach for the phone at every turn and understand what instances require fast attention.