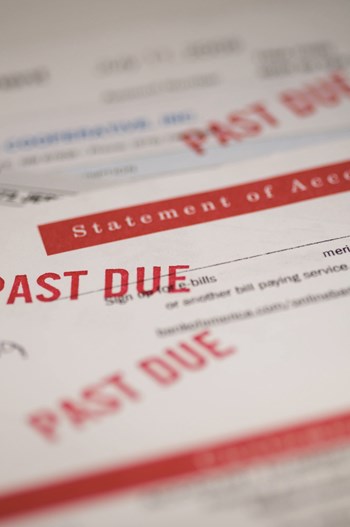 The last three apartments in your luxury hi-rise condo were sold to a troika of Russian oligarchs, who all paid well above the asking price. But now those oligarchs are on the sanctions list, and have withheld their monthly maintenance fees for six months and counting, while waiting out the situation at their Black Sea dachas. Three apartments are in serious arrears. What do you do?
While this is an exotic scenario, the underlying issue—non-payment of monthly maintenance fees—can be a real problem, especially for smaller buildings, and particularly in times of economic downturn. While the great majority of co-op and condo residents pay their fees on time and in full with no problem, sometimes that's not the case. And when it's not, boards and managers may have to initiate collection proceedings to recoup the missing funds.
Whether the debtor is a Russian oligarch, a disgraced Hollywood mogul, a former Bernie Madoff client, or a regular individual fallen on hard times, having maintenance payments in arrears is a problem for not just the resident in question, but for the whole building—and it's part of the board's fiduciary duty to collect what's owed.
What Happens and Why?
The concept of cooperative housing is that a whole bunch of individuals, acting in concert, have far more purchasing power than just one. Co-ops in particular are considered extremely safe investments, and almost never fail. The flip side of this arrangement is that when one shareholder of the co-op, or one unit owner of the condo, falls behind on payments, the funds have to be made up by the collective in some form.
"For almost every association, the only source of revenue is the condominium assessments," explains Gary M. Daddario, an attorney with Winer and Bennett, LLP, which has offices in Massachusetts and New Hampshire. "These funds are needed to pay the association's operating expenses – and without them, it becomes impossible to keep up with proper maintenance, insurance and other services. The smaller an association is, the greater the impact of even a single, non-paying owner. Sadly, the remaining owners at an association are forced to suffer the negative consequences when the association lacks necessary financial resources."