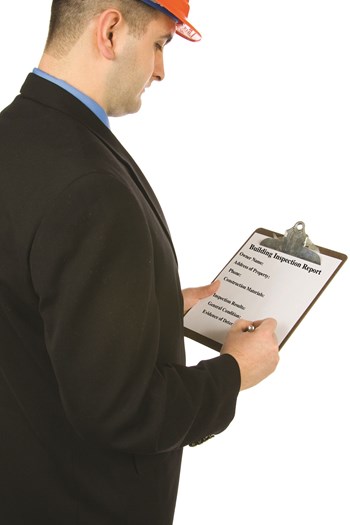 Remember that "better to be safe than sorry" adage? It applies to condo associations with regard to building code violations. Not only does it apply, it's an understatement.
No association wants to or intends to violate building codes. It's the sort of thing that "just happens"—meaning that it often comes as a surprise due to code changes or ignorance of the codes themselves.
Lynn Sallee, the East Coast regional manager at Facilities Advisors (headquartered in California with offices in Boston), explains four scenarios that alert the board of unwitting code violations. The first is a general yearly inspection in common areas that might include elements like sprinkler systems, smoke detectors, and elevators. Code changes from one year to the next, such as ventilation or capacity requirements for elevators, could trigger a violation. Another scenario is the inspection related to a new occupancy permit in individual units, particularly if it's been many years since the last one. The third is a repair or renovation, which can turn into quite the headache (more on that in a bit), and the fourth is the passage of certain laws (e.g., the ADA, or Americans with Disabilities Act) that trump existing code statutes.
Ted Salgado, co-founder and principal of Reserve Advisors, headquartered in Wisconsin with offices in New Fairfield, Connecticut, adds a fifth scenario: the response to a complaint, most often originating with a unit owner.
It might seem that buildings are poised for a potentially endless cycle of violations. However, attorney Jennifer Barnett, a partner with the law firm of Marcus, Errico, Emmer & Brooks, P.C. in Braintree, Massachusetts, points out that grandfathering applies. If a building is pursuant to code at the time it's built, it doesn't need to be brought up each time there's a code change. Unless and until there's a substantial repair or a violation of fire, life, or safety codes, it's in compliance.