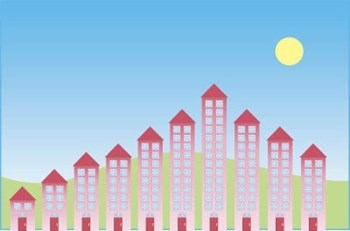 Pay no attention to the talking heads. The national media may be focusing on subprime mortgage scandals and far-flung neighborhoods teeming with foreclosures, but in Eastern Massachusetts, at least, the inventory of unsold properties has actually dropped since 2006.
Kevin Ahearn, president of Otis & Ahearn Real Estate in Boston, doesn't like to see homeowners in the New England region misled by doom and gloom stories from other, hard-hit communities around the U.S. "Through all this negative trauma in the national news, the local market has fared much better than what the perception is," he insists.
While he admits that many of the region's condo sellers and buyers may be seeing "a very mixed result" with real estate sales, he notes that "inventory for Metrowest [Boston] has dropped 19 percent from 2006 to 2007. We're currently looking at six or seven markets locally, where housing sales are doing substantially better [than national averages]. Some people are doing very well … especially in 'urban emerging' neighborhoods," where redevelopment is breathing new life into former industrial sites.
Ahearn reports that in Eastern Massachusetts, condos make up about 20 percent of housing units, and for both condo and single family homes, the number of [unsold] inventory peaked in 2006. Since then, a fall in prices and sales has not occurred. "The inventory is trending at about 5.2 months [time on the market] which is down from [over six months] last year," he adds.
In the Greater Boston area, he says, "The average [unit] price has held up very well… and high-end properties are actually increasing [in price]. Year-to-date [2007] transactions for properties selling at over $1 million number 384, compared to 331 [YTD] in 2006 and 376 in 2005."