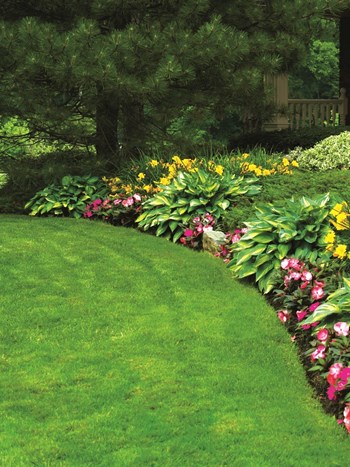 In the face of rising water costs, maintenance costs, and a continued depressed housing market, many community associations are finding long-term savings through new landscape strategies that also help our environment. Eco-friendly landscaping practices are not just the domain of the nature lover anymore. They can mean significant returns on your investment.
Aesthetics and Ecology
The implementation of an eco-friendly landscaping strategy does not mean only using tall grasses or having a loose unkempt look on your property. "We use many kinds of eco-friendly landscape solutions," says Gary Goldman, president of G&M Landscape in Sherborn, Massachusetts.
There are many strategies available and HOAs considering these types of strategies have a long-term goal in mind: to save money and help the environment, according to Tom Lupfer, a landscaper and the chairman of the Sustainable Landscaping Committee for the Landscaping Contractors Association chapter in Illinois. "Sustainable landscaping is not a design style, it is a thought process," says Lupfer. "You can have anything from a formal landscape design to a tall grass prairie or anything in between. If you manage it carefully and appropriately, you can have a large amount of turf grass. You don't have to give up the lawn to be sustainable."
"The whole picture can be addressed," continues Lupfer. "You need to make sure you are doing things according to best practices. For example, we use compost teas instead of synthetic fertilizer and pesticide use, which also saves a lot of money."
There are a few common themes in eco-friendly landscaping—one of which is planting trees and shrubs that have a history of thriving in a New England environment.