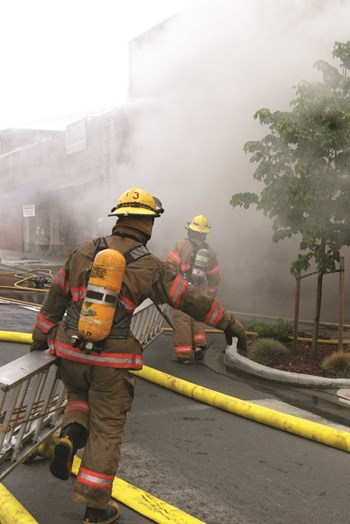 Like any community, large or small, condominium associations can face a wide array of emergency situations. They may be internal conditions such as fire, water pipe breaks or stuck elevators, or external events such as floods and hurricanes—or even criminal activity or potential terrorist threats.
While most emergency situations involve maintenance issues like burst pipes, unusual events occur as well.
Douglas Thayer, CPM, president of Thayer & Associates in Cambridge, Massachusetts, manages 50 to 60 condominium communities with a population of 5,000 to 6,000 people residing along Route 495. In this capacity, he has witnessed just about every imaginable emergency, including fires, floods, blizzards, gas line leaks, stuck elevators and even cases of attempted murder and the task of dealing with the family of the major 9/11 terrorist.
Thayer recalls the time he had to support law enforcement in preserving evidence of a crime scene involving an attempted murder. "The father was away and his teen decided to throw a party in the condo unit," recalls Thayer. "The party got out of control. One of the guests was thrown over the balcony seven stories and killed." The incident resulted in an indictment for attempted murder. Thayer's company cooperated with law enforcement and the unit became a crime scene in which evidence needed to be preserved.
Bob Keegan, PCAM, vice president of R&E Associates, which manages 52 condo communities in Maine from Kennebunk to Brunswick, recalls a "sting operation." "We had a building become home to a beehive with 40,000 bees. The bees got into the common areas of the 30-unit building. By chance, the local paper advertised a 'bee whisperer.' We contacted him and he got rid of them."