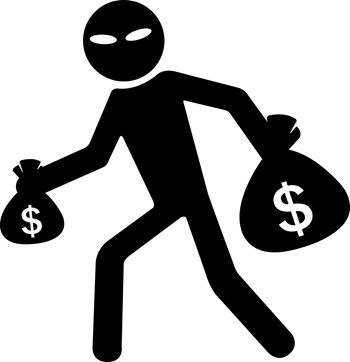 The board of a building or community association has a fiduciary duty to uphold its community's governing documents, act in good faith, and advance the interests of the community at large. Occasionally, boards fail to carry out this duty – sometimes through mismanagement and poor decision making, and sometimes through willful disregard for the association's bylaws. In the latter situation, there's usually one uniting motivator: money.
When a board or manager mishandles association funds (whether they are from operating accounts or reserves), the negative ramifications can be felt across the entire community, impacting individual owners' and shareholders' investments. So it's in everyone's best interests to have competent management and legal pros helping the board guide members along the straight-and-narrow path. It's also crucial to have a robust insurance policy in place and to identify mismanagement before it becomes debilitating.
Identify and Act
Budgeting and bookkeeping mistakes are inevitable, but diligent accounting will usually catch them before they spiral out of control. It's the willful mismanagement and misappropriation of funds that can lead to severe problems, which need to be rooted out.
"My advice to clients faced with mismanagement or misappropriation is to gather proof – often via forensic accounting – and then, if criminal conduct appears to be involved, contact the office of the District Attorney," says John J. LaGumina, Partner at The LaGumina Law Firm in Purchase, New York. "This usually results in swift enforcement action, including requiring the perpetrator to make restitution of the misappropriated funds. [Without] proof, it will be difficult to get the district attorney's office interested. And a civil lawsuit would be problematic, since you'd eventually have to prove your case, and will incur legal fees while trying to do so."
There's also the reality that even when an individual is caught engaging in shady business, it can fall to that person's friends and neighbors to out him or her as the perpetrator. For obvious reasons, this can be tricky. "If someone commits a crime such as theft or fraud, it should be reported and that person held accountable," notes Robert E. Ducharme, a condominium attorney with Ducharme Law in Stratham, New Hampshire. "But unfortunately, I've seen multiple occasions where a board of directors has chosen not to report the matter to law enforcement or to file a civil suit, and sometimes to not even report the theft to the association's insurance carrier – all for fear of word of mismanagement getting out and affecting resale prices.