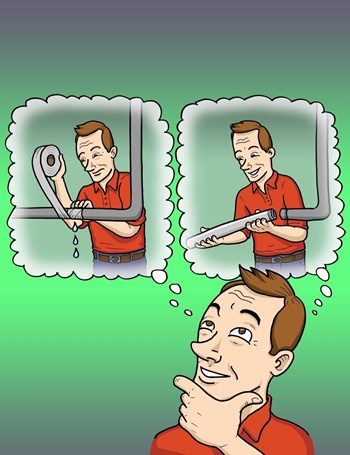 The shingles on the roof look worn. Paint is peeling off the clapboards on a few buildings. Potholes have turned the parking lot into a slalom course. But collections are down, several homes are in foreclosure, and the temptation to let things go "for one more year" is strong.
Resist the temptation, says Ralph Noblin, PE, principal of Noblin & Associates Consulting Engineers in Bridgewater, Massachusetts. "If you don't do the job now," he warns, "things aren't going to get any better."
After several years of watching associations adopt a wait-and-see attitude, Noblin says he's seeing a new trend building. Associations are biting the bullet on needed repairs—and it's not a moment too soon.
"We've seen associations caulk and paint over problems, replace a few boards rather than do the project correctly," he says. "They were patching and covering instead of doing the underlying project" while waiting for the economy to improve. But the economic situation hasn't improved appreciably, and the problems remain. "They're now accepting this economy as the new normal and coming to grips with it," he says.
That realization has been a long time coming—and though gaining steam, hasn't quite settled in at every community.