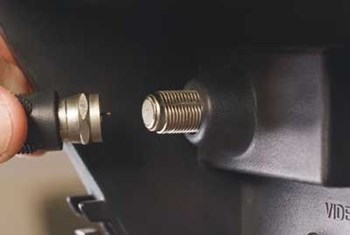 For many condo properties—even those of recent vintage—existing telecommunications infrastructure may fall woefully short of that found in the average private home. But with the unique complications that arise when updating a condominium development, how do managers and boards go about bringing the latest services to demanding unit owners? Should condo dwellers be left to their own devices when it comes to obtaining the latest TV and datacom services? Or would top properties bundle such services with ever-increasing condo fees? And, if so, which provider to choose?
"We have quite a number of properties where the HOA buys a service package for all the residents—either the TV services or the data services or both," says Mike Weston, director of marketing and communications for Verizon Enhanced Communities, the company's condo division. "In bulk, there are significant discounts, so that's another reason, obviously, why property owners buy in bulk—because they can aggregate their buying and get a better price for the services than the individual units can get for themselves."
Since the 2005 introduction of FiOS, Verizon's popular fiber-optic Internet/telephone/TV bundle, many New England-area condo properties have adopted the service—either by bulk-purchase or on a unit-by-unit basis. And while Verizon has yet to expand FiOS service to some portions of the Northeast, the company's high brand recognition and early marketplace entry have made it a top choice for many properties within the current service area. "Plus, we deploy in each of our deployments an in-home wireless network," says Weston. "It's a way to buy services and differentiate your property in the marketplace."
Yet, despite such claims, and the accompanying provider incentives, many properties, including those managed by the Boston-based Copley Group, have chosen to avoid bundling services—thereby keeping condo fees lower and leaving choices up to unit owners themselves. "I don't think the boards of trustees of our condominiums feel it is their bailiwick to go out and get involved in something like that," says Michael Phillips, the company's chief operating officer. "The boards innately feel it's not their position to tilt the playing field in one direction or another."
Yet for those condo boards who do feel the pull of a potential telecom upgrade—without a major blow to the bottom line—a TV/datacom bulk-buy from fiber-optic providers like Verizon or AT&T may be just the ticket.