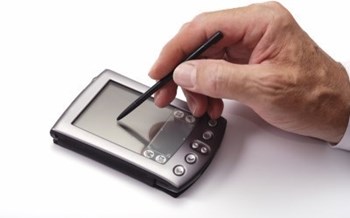 In today's world, it's assumed that business can maintain contact internally or with their customers 24/7—whether via cell phones, the Internet or e-mail. This holds doubly true for the residential management industry.
Technology has made it possible for various companies to offer their services to the buildings in their portfolio on a round-the-clock basis—and residents have come to expect maximum accessibility from their managing agents. While this accessibility has many benefits for both parties, is it realistic to expect an instant response to a question, problem or phone call at any hour of the day or night? What technologies exist to help building managers handle their portfolios more efficiently? And how do managers handle the need to be available more than ever before?
Technology Then…
As the saying goes, he who finishes with the most toys wins. Of all the "toys" available to real estate managing agents, perhaps none has had the impact of the handheld telecommunications device. BlackBerrys, Treos, iPhones, and a whole array of other phone/e-mail/Internet gadgets are now ubiquitous in the management industry—it's a far cry from the days of the fax machines, landlines and pagers, which once dominated the industry.
"Prior to cell phones we had pagers or answering services," says Jeffrey Miller of Capital Realty Group, a management and brokerage firm that specializes in historic Beacon Hill and Back Bay. "Now, in the event of a property management emergency, we have a voicemail system that calls our cell phones so our response time is under 10 minutes now. In the past it was anywhere from a half-hour to an hour. Some companies had answering services, and we had to call the answering service and tell them were we would be if we were not in the office. If I was at the movies, I'd call the answering service at intermission and see if there were any calls."
…And Now
"Our company is less than four years old," says Steve Lewis, a principal at Harvest Properties, LLC in Melrose. "One of the reasons that we got in to the business is that the use of technology—or lack thereof—was appalling, and still is in many cases. E-mailing and use of a BlackBerry was almost unheard of. In addition, the use of a website to effectively transmit information was non-existent, and that is something that we have provided for all of our clients from the beginning."