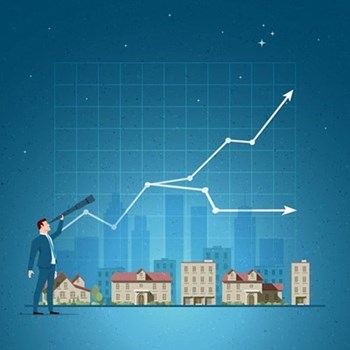 Economists often say that markets love consistency. So do condos and HOAs – and they share that preference for stability with another important group: insurance companies. Residential communities seek to keep their costs stable, and insurance companies seek to keep their profitability high by reducing risk. In the coming year, however, residential communities and insurance companies may find themselves on a collision course due to these same factors. Premiums – the cost of insurance – are likely going up and by no small amount, as co-ops, condos, and HOAs seek to keep their operating costs down.
An Overview
Alex Seaman is a senior vice president of HUB International, an insurer located in Woodbury, New York. He predicts a substantial increase in premiums for 2020. "I have been proactively providing updates to my clients on the recent changes in the insurance market which are now becoming increasingly volatile," he says. "This is especially true with respect to umbrella liability. Many [communities] have seen several major market fluctuations, including those caused by 9/11 and Superstorm Sandy. Though the current changes are not nearly as severe, the rationale [for the fluctuations] is not nearly as clear."
"Historically," Seaman continues, "the insurance industry has had numerous rating cycles based on a number of factors, including interest rates, legal regulations, natural and man-made disasters, industry profits, and reinsurance requirements. Cycles have been dramatic in some cases, and they have typically lasted four to five years or less. For the past eight to 10 years, we have gone through an unprecedented period of industry rate stability. Rates have been largely flat, with relatively small increases or decreases, depending on claims experience and or property valuations. We began to see indications a few months ago that rates might begin to increase. We are now seeing indications of more significant increases nationally, and in virtually all lines of business. Although we are still seeing many renewal programs with relatively small premium increases, more significant premium increases are likely."
What Are the Causes?
As to what might be behind these increased costs, Seaman points to several contributing factors, including the chronic underinsurance of many properties, an increase in aggressive claims against existing policies, a smaller number of risk-purchasing groups (under which many co-ops and condos are insured), and poor loss ratios.
John F. Piazza, President of Real Estate Solutions in Wilmington, Massachusetts, is a representative of HUB International as well, and says, "First of all, many large insurance companies have concerns about their profitability. That's no mystery, because insurance companies are for-profit companies. When they run into problems, they do one of two things: They don't renew policies where they have incurred losses, or they increase the rate structure. I have seen for the past 12 months an exceptionally challenging marketplace where rates are increasing, terms are harsher, and there's a harder look at deductible structure. Upward movement in rates is inevitable. There is also a re-evaluation of value. There's no more insuring under replacement cost, and a requirement for adequate insurance to meet underwriting standards."