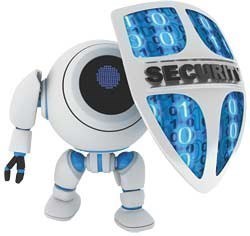 In today's world of high-tech property management and building security, there are more options than ever for managers and boards to choose from to keep their communities on the cutting edge. There are web- and device-based apps for everything from package delivery to door entry to bill paying. When considering updating, or introducing new management or security technology, the question for co-op and condo board members and their building managers is not necessarily which tech is best, but rather which is most easily adaptable for the people who will actually be using it: the residents.
Chris Lincoln, property manager with At Home Real Estate Group, Inc., in Boston sums up managers' relationship with technology this way: "If we didn't have technology, it would be rather difficult to function."
Broad Spectrum
And the functions that technology helps facilitate are broad. There are any number of apps and hardware designed to improve efficiency, safety, and security in all aspects of property management and communication for co-op and condo communities. They come in all shapes and sizes, from simple individual apps designed to answer your doorbell or track and accept packages, to broad-based, integrated systems designed to do just about everything. Choosing one over the other is often a function of the size and complexity of the association or corporation using it. A five-unit walk-up condo has significantly different needs than a 500-unit co-op with multiple elevator banks – but regardless of community size, for any app- or web-based tech assistance to be successful, the people living in the community have to believe in and use it.
BuildingLink is both a communication tool and a management tool, based in New York City that helps to collect, store, and distribute information for buildings, and serves more than 450 buildings in Massachusetts, New York, New Jersey, and seven other states. Their overall system includes many different modules that support services ranging from document delivery to communication with residents, key security to maintenance schedules. According to company CEO Zachary Kestenbaum, communication on all levels and about all subjects is the key. Functional, effective management/security tech should provide "everything related to operations and daily life at a property, from work orders to who can and can't enter the building. We view every building as an individual ecosystem. BuildingLink is for both building staff and residents – no more sticky notes."
The more complex the daily management structure of a property, the more apt managers and residents are to dig deeper into the features offered by apps and other technology-based tools. For example, Lincoln says that of the tons of apps and programs to choose from, his company doesn't go a day without Buildium. In fact, he says that he's been using Buildium since his company launched in 2004.