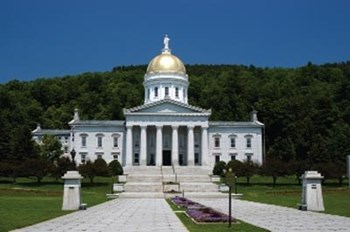 It's an annual rite, as predictable as winter storm warnings and spring apple blossom festivals. Legislators in state houses throughout New England begin slogging through piles of bills filed by politicians and requested by constituents they represent.
Invariably, some of those bills affect condominium associations. Not surprisingly, financial matters—from common area assessments to taxes—provide an impetus for legislation. In other cases, the rights—or perceived rights—of individuals (or boards) take center stage.
And as the legislative calendar wears on, some will become law, while others fall into limbo states with names like "ONTP (Ought Not to Pass)" and "Inexpedient to Legislate." How long the process continues depends largely on where the bills are filed; the New Hampshire and Connecticut legislative sessions last a scant six months or so, while the Massachusetts Legislature keeps running year-round.
Here's a sampling of legislation that condominium associations and the professionals that serve them are keeping an eye on this year.
Maine
Maine has been a hotbed of condominium legislation in 2015. This spring, the legislature appeared to be leaning in favor of a bill that would make it easier for community associations to notify owners of annual meetings, get their budgets ratified and approve assessments for special situations like the unexpected costs for snow removal last winter.
In testimony before the Judiciary Committee in April, Attorney Joseph Carleton with his own practice in Wells, Maine, said that under the proposed bill, "if a board finds there is an emergency, it can assess up to two months' common expenses on its own, without owner ratification."
At the same time, the legislation would set "a higher standard of approval" — a majority of all votes in the association—for significant assessments. Speaking on behalf of the Community Associations Institute "and condominium associations across Maine," he said, "Large special assessments are increasingly common in Maine as buildings age. More and more associations find it necessary to replace roofs siding and other expensive items. We are aware of special assessments of $10,000 or $20,000 or more to repair and replace infrastructure. We believe that a higher standard of approval for this type of expenditure is prudent and fair."
The committee gave that bill its "Ought to Pass" stamp of approval in late April, and as of this writing, it awaited further action by the full House.
On the other hand, a bill establishing a six-month priority lien (aka superlien), suffered an "Ought Not To Pass" blow on April 29. In his Judiciary Committee testimony, Carleton noted that Maine is the only New England state that lacks such a protection for other homeowners in the event of a unit foreclosure. When buyers are unable to handle their mortgage payments, they also don't pay common assessments, he told the legislators. "Lenders may or may not have acted wisely in granting the loan. But other unit owners, who have no control over who takes out a mortgage and for how much, are innocent bystanders," he explained. "They end up paying the bill during the several years that it takes to foreclose, and this can work real hardship."
This year was not the first attempt in Maine at superlien legislation, which has now been adopted in 20 states across the nation. "The inequity of this cost shift has long been recognized," he argued.
Also getting an unfavorable reaction from House members was a bill requiring "providers of short-term lodging"—including condominiums—to be licensed by the state. The bill (LD 436) drew testimony from 75 speakers and/or writers at a hearing before the Committee on Health and Human Services in April. The testimony was split between homeowners and small business owners who opposed the bill, which one resident said "could precipitate the eventual elimination of vacation home rentals in the state," and local innkeepers, who supported the licensure and a related bill covering the collection of lodging tax, as a matter of "fairness" and a "level playing field." The bill would also change the definition of a "vacation rental" to one lasting at least seven days, another point of contention between supporters and opponents.
Holly Lusk, senior health policy advisor in the governor's office, explained that "at this time, a lodging place license is required if there are four or more rooms, cottages, or condominium units being rented out to the public by a single owner, entity or association, with the structures located in the same physical location, and with the lodging facilities being maintained by the owner, entity or association. Under this definition, if three or fewer rooms are rented, the place is exempt from licensing." The Department of Health and Human Services, she noted, currently licenses some l,350 lodging places, including hotels, motels, inns, B&Bs, cottages and condominium units. "Each year, the Department responds to about 55 public lodging place complaints," she said.
Under the proposed change to the licensing law, she said, "it is expected that thousands of new properties would require licensure," and "significant new State resources would need to be secured to respond to the expected dramatic increase in regulated lodging places."
Meanwhile, a bill that would allow unit owners to put political signs on the condominium property received a "divided report" from the Judiciary Committee, which gave a thumbs-down to a bill that would open "common areas" in apartment and condominium complexes to political campaigning.
Vermont
The Vermont legislature has a bill of interest before it this year: H.351, adopting a recent revision to the Uniform Common Interest Ownership Act. "The Vermont Courts have varied on their interpretation of the priority lien statute," says David Boston, a community association manager with TPW Management in Bondville, Vermont. "H.351 addresses the need to include attorney's fees, costs and interest but does not adequately address the timing of the priority lien. Although it is not expected that the bill will move out of committee until next year, we are scheduled to testify on behalf of the common interest communities in Vermont."
Massachusetts
In Massachusetts, community association professionals were successful in gaining passage of legislation in the session that ended December 31—so this spring, a law that makes it easier for associations to amend their bylaws went into effect. Often, bylaw changes at communities established in the '70s, '80s and '90s require both a vote of about 75% of unit owners and approval of the banks holding the unit mortgages. "Back in the '70s, you could walk into local Bay Bank in downtown wherever you live, and the VP of the bank was probably sitting in the office. He could easily find the president and he would sign the document; no big deal," says attorney Matthew Gaines, an associate with the law firm of Marcus, Errico, Emmer & Brooks, P.C. "Fast-forward to 2015, and with the Bank of America mergers, Fleet, Bay Bank and others all became national with headquarters in places like North Carolina.
"Good luck sending a letter to North Carolina asking them to sign a little old amendment to a condominium in Massachusetts, dealing with dogs. I can assure you it will not be prioritized," he says.
Newer condos contain a provision that if the bank doesn't respond within 60 days, consent is considered to be given. The recently-enacted legislation, Gaines says, puts all condos on the same playing field, regardless of when their documents were drafted. "It's a huge benefit to those older condominiums," he says. "Associations have been putting off amendments because of that hurdle that they deemed to be insurmountable, it's now surmountable."
A bill related to construction defects, filed by the Legislative Action Committee of CAI-New England, did not pass last year, but is being re-filed for the current session. It would extend the limits for an association to sue a developer for construction defects. Currently, the association has three years to sue, from the time a defect is found. But if a developer holds on to a property until the clock runs out—by not selling the last 25% of units, for example—the association could lose the opportunity to sue if a defect is discovered.
"If a developer is still in control [when the defect is found], the developer is not going sue himself. He can hang on to units for more years than he had planned, to run out the clock—and now the unit owners can't sue. What we're trying to do is suspend that (timing)…. so the statute of limitations will not begin to run until developer turns over control," Gaines says.
Rhode Island
Two condominium-related bills are working their way through the legislature this spring, according to attorney Frank A. Lombardi, a partner with the law firm of Goodman, Shapiro & Lombardi, LLC, with offices in Dedham, Massachusetts and Lincoln, Rhode Island. One, House Bill 5429, attempts to establish an arbitration and mediation process to handle Rhode Island condominium disputes. The process, under the bill, would be administered by the Department of Business and Labor — which not long ago, had responded to a manager-licensing bill, saying that DBR lacked the resources to take on additional responsibilities. A Senate bill (0348) attempts to amend condominium bylaws by adding that "no rule or regulation shall include any reasonable accommodation for religious practices, including attachment to the front door for religious practices."
Both bills are being held for further study, and Lombardi says the Rhode Island LAC of CAI-NE will continue to follow them this spring.
Connecticut
The Legislative Action Committee of CAI-Connecticut proposed bills this year that would "tweak" the restructuring method of approving capital improvement loans for condos and make it easier for boards to take action between scheduled board meetings.
"Most actions require a majority of the board" to act, says Scott Sandler, a partner with the law firm of Perlstein, Sandler & McCracken, LLC in Farmington, and chairman of the CT LAC, "but sometimes they can't be reached, or don't respond. Sometimes, action can wait for the next board meeting, sometimes it can't." The proposed legislation would "allow them to act by something less than a majority—say, two thirds of the board members," he says. "It would increase their flexibility."
The bill regarding loans, he says, would permit the assignment of common charges to a bank that is extending a loan for capital improvements. There are a number of lenders today willing to offer loans at favorable rates to associations, but the condos may be unable to take advantage of that because "Connecticut requires that the assignment (of common fees) be approved by a majority of all owners—not who shows up at a meeting, but all owners," Sandler says. "In many communities, associations have a difficult time getting owners to show up at a meeting; they go around and try to collect proxies, but the apathy is pandemic."
The new bill, he says, would mirror the process adopted for budgets under the Uniform Common Interest Ownership Act: The motion made at a meeting is whether to reject the budget, rather than adopt it. The board puts together a budget, and "if the budget offends a majority of the community, that's a clear signal that it's an inappropriate budget. But if it doesn't offend the majority," it's adopted. The same "negative approval" process is used for levying a special assessment.
"We figure a loan is similar; the board knows what it needs and what is in the accounts," Sandler says. "Doing a loan is much more attractive than raising common charges, levying a special assessment, or raiding the reserves."
The CT LAC is also watching legislation related to mediation of disputes between owners and board members; disclosure by developers of the financial condition of a condominium to potential buyers; insulating unit owners from assessments by an association stemming from "bad conduct" by renters; and the installation of solar panels on condominium roofs.
New Hampshire
Dispute resolution was eyed in the Granite State, too, says attorney Gary Daddario, a partner with the Nashua, New Hampshire-based law firm of Winer & Bennett, LLP. HB570, a repeated attempt to establish a dispute resolution board, was, however deemed "Inexpedient to Legislate," essentially killing it for this year. Also deemed "inexpedient" was HB161, putting specific time limits on notifications by associations to terminate property management contracts.
But still alive are HB158, proposed by the NH Legislative Action Committee, requiring managing agents to return association records in a timely fashion upon request; SB57, dealing with qualifications and duties of board members; and HB353, an extensive re-write of the state's Condominium Act. "This is highly significant; there's a lot to pay attention to," Daddario says. The thrust of the legislation seems to be largely to "take the operation of condominiums out of the boards' hands and make it a free-for-all in the community, impacting meetings, voting and the budget process." The bill has been sent to committee for study.
While the issues vary from state to state throughout the region, each year a new crop of bills pops up in the legislative field. And each year, most (some would say, thankfully) quickly wither and die.
The problem, Gaines notes, is that too often, legislation attempts to throw too large a blanket over condominiums. "There's a big difference between a 400 unit condo and four-unit condo, or a condo in Boston and a condo in the Berkshires. All condos are different. That's why you have condo docs—they get into the nitty-gritty of how the associations are going to run," he says. A word of advice: "Don't try to change the law; change your documents."
Pat Gale is associate editor of New England Condominium.