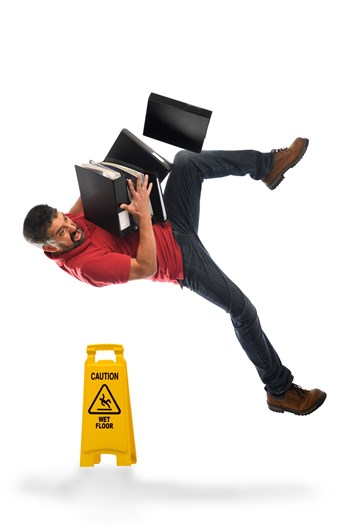 It's no secret that insurance is a necessity for any building or association. Nevertheless, the expense of coverage means that issues of liability and risk are all too often examined only after problems have occurred. Usually, insurance holders address matters "because something bad has happened," says Robert M. Prince, a partner at the law firm of Cervantes Chatt & Prince P.C., which has offices in Chicago and Burr Ridge, Illinois. "Someone has been hurt or a lawsuit filed…it's more reactive in nature. Other times, a new case or law comes out and that prompts boards and managers to look at how they're doing things."
Though, these days, "associations are doing more with less money," says Prince. "They want to pay less to insurers or attorneys, and they're being more proactive about costs." And that's good news – there's plenty that co-ops, condos and HOAs can do to decrease costs and keep them low by reducing their exposure to liability.
Matt Mercier, director of community insurance & risk management for CBIZ, a business services and coverage provider headquartered in Cleveland, says there are all types of potential liability that could cause severe financial consequences to an association and its membership. Boards of directors – usually with the help of their management team – oversee managing those risks along with the day-to-day operations of their community. By taking the right steps, coverage costs can be kept in check.
"For the association to reduce its liability exposure to legal and insurance costs, the board should seek assistance from its trusted advisors," Mercier says, "including community association managers, attorneys, risk managers, and accounting firms. These trusted advisors must be community association specialists."
Steps for Sound Risk Management
It's important that every association develops a risk management program, a process established by the community association to reduce (or eliminate) the adverse financial effects from liability losses or accidents. Mercier outlines the steps in the process as follows: