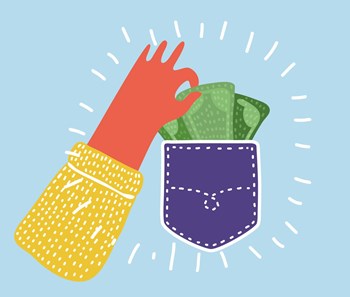 In life two things are assured: death and taxes. In condo and HOA life, there's a third constant: annual increases to maintenance or common charges – but many shareholders and owners question why this is the case. In times of relative stability with inflation at record low levels, why do their monthly charges increase like clockwork every time the calendar flips to a new year?
Why Do Monthly Charges Increase?
Monthly charges, known as common charges in condos and HOAs and maintenance fees in co-ops, are the pro rata share a vested resident pays for their share of the community's annual operating expenses.
"The operating budget includes recurring expenses such as payroll, taxes, utilities, insurance and day-to-day maintenance and operations," says Marcy Kravit, a property manager located in Aventura, Florida. She explains that the extent to which these items or others are a portion of your monthly charges depends on whether you live in a condominium or a co-op, and what items you may be responsible for individually. Any of these expenses may increase over time, which will lead to an increase in monthly costs.
"Even in the best of economic times," Kravit continues, "managers and board members are responsible and held accountable to scrutinize, dissect and assimilate the many challenges that the budget process presents." Needless to say, the larger and more complex the community and its amenities, the more overwhelming this process can seem to the trustees tasked with it.
According to Mark Hakim, an attorney specializing in co-op and condominium law and director of the Co-op and Condo Department at the Ronkonkoma, New York-based law firm Chaves and Perlowitz, "The board, having a fiduciary duty, is obligated to ensure the solvency of the operation of the building. When a board determines that there are insufficient funds available for the payment of its operating expenses, while taking into account future costs and projects, an increase is necessary. Excepting for emergency situations, a board will customarily determine to increase its charges based on the proposed budget for the upcoming fiscal year. Obviously, if a board projects that the building will undergo major capital improvements or projects in the foreseeable future, they may take that into account years in advance, and raise maintenance or common charges to ensure that they're funded well in advance of the project. Remember, the purpose of the increase should be to balance the budget, including any reserves the building feels are necessary in light of past work and future projects."