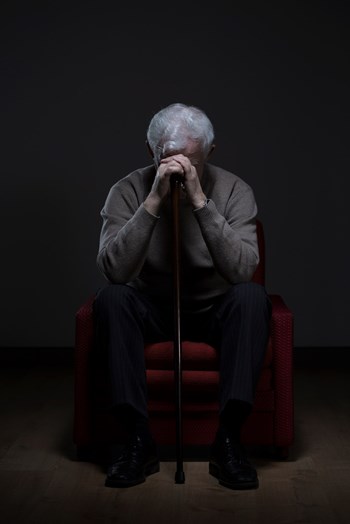 Condos and co-ops are called communities for a reason—families and individuals live side by side with one another, sometimes for years or even decades. Although residents may not exchange much more than a "hello" or "nice day" with their neighbors, there is still a human connection. So when a neighbor displays unusual or changed behavior, those who live next door or across the hall from them are often among the first to notice that something is amiss.
It can be an awkward situation, given the premium that so many of us place on privacy. It is difficult to know when to lend a hand, try to help or report the issues to others, whether it be family members (if any are known) or government agencies. And when it comes to older adults who may be coping with the difficulties associated with aging, the equation is further muddled by a desire to preserve respect and show deference to our elders.
What's Expected?
The issues can start innocuously enough. Perhaps an older resident goes to the wrong door, or arrives at their mailbox at an odd time, wearing inadequate or inappropriate clothing. Maybe newspapers begin piling up outside a door, or a neighbor catches a glimpse into an apartment and notices that it's filled with trash. It could start with a confrontation in the hallway, or with shouting behind closed doors. Problems with individual residents can manifest themselves in countless ways, all spurring questions of what can or should be done.
The truth of the matter is that for fellow residents, board members and managers, these instances can be very difficult to handle. Neighbors and building administrators are under no legal obligation to step in and rectify a situation; these are individual unit owners or shareholders. They are not living in assisted care residences. As much as the building itself may be a community, that community is still comprised of individuals, all of whom have a right to privacy.
"In most first instances—such as noticing newspapers piling up outside someone's door—neither the board, nor the manager has any legal obligation to take action," says Pamela Jonah, an attorney at Goodman, Shapiro & Lombardi, LLC, a law firm with offices in Dedham, Massachusetts and Lincoln, Rhode Island. "However, like any good neighbor, the board in such instances may want to attempt to conduct a wellness check by knocking on the resident's door or contacting a family member, (if any are known to the board) simply to inquire if everything is OK."