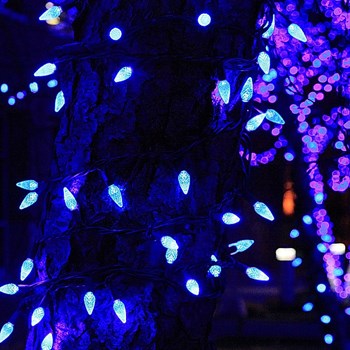 It's that time of the year again – the Halloween candy is long gone, Thanksgiving turkeys are being ordered, and Christmas, Hanukkah, Kwanzaa, and New Year's Eve are all approaching, complete with sparkly lights and ornaments, as well as a parade of parties and other festivities. Multifamily buildings – including condos, HOAs, and co-ops – are home to people of many backgrounds, faiths and cultural traditions, so it can sometimes be a little tricky to figure out the best way to observe major holidays.
"Holiday decorations and observance need to be [perceived] as equal and fair," says Bill Worrall, corporate vice president at FirstService Residential Florida in Miami. "Unless it is a religious community, then that needs to be exclusively delivered as is prudent."
So what should you keep in mind for your own community as the holidays approach? Let's take a look.
Check the Halls
Most people take things like putting up decorations or posting holiday announcements for granted – but in fact, those activities are governed by multiple levels of rules, regulations and sometimes laws. Scott J. Sandler, an attorney based in Farmington, Connecticut, says having rules regarding decorations can be rough territory to navigate. "It's very difficult, because one man's art is another man's trash. With holiday decorations, you want to allow for a reasonable amount of tasteful expression while maintaining control over the manner of expression."
At the most fundamental level, you have the house rules and regulations for a given building or HOA. According to Gregg R. Kurlander, of counsel to New York City-based law firm Kucker & Bruh LLP, "A board in their discretion may regulate the appearance of public hallways, lobbies, elevators and other common areas throughout the building, and may implement enforcement policies if the rules are violated. The same holds true when it comes time to decorate for the holidays. Although not all cooperatives have formal written decorating policies, the inclusion of decorating policies in a building's bylaws or house rules will help greatly reduce the possibility of infractions or contentions between neighbors, and will ensure that decking the hallways with boughs of holly is fun, festive and neighborly."