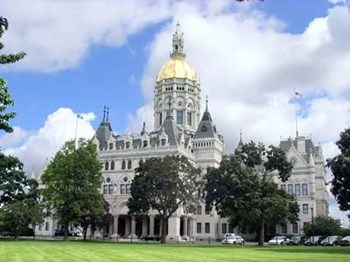 In today's troubled housing market, it's little wonder that condo associations are facing more foreclosures and tricky mortgage entanglements than ever before. A roundup of pending condo legislation for 2013 finds changes to notification and foreclosure laws as common themes throughout the New England states. Some serve to strengthen the health of local communities, but others could put association rights in jeopardy.
Rhode Island
Rhode Island's H5232 would alter the requirements for the publication of condo-related legal advertisements. If no public daily newspaper exists in the municipality where the affected condo unit is located, then the bill would seek to outline alternate requirements for publication. "What it's basically doing is saying the advertising requirement would be less onerous," says Frank Lombardi, a principal at Goodman, Shapiro & Lombardi, LLC, a firm practicing condominium law with offices in Dedham, Massachusetts and Lincoln, Rhode Island.
Under the proposed provisions, if there is no suitable city newspaper available, publication would occur in a public newspaper published daily in the county in where the condo is located – or, as a last resort, in a Providence-based local daily.
Also, notes Lombardi, who is the co-chair of the Community Associations Institute's Rhode Island Legislative Action Committee, the act would extend the right of redemption to defaulting unit owners. Under the provisions of H5232, within seven days of a foreclosure sale, the association would face the additional requirement of sending written notice to a unit owner's last known address.
"It's been tried before, and we opposed it," says Lombardi. "I want to bend over backward to make sure everybody gets notice, but we opposed the initial bill because we didn't want anything to go before the legislature that might give the banks a chance to hinder the super lien."