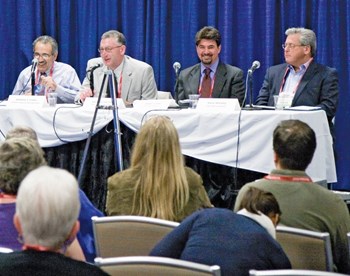 The planning of free seminars for property managers, trustees, and unit owners is picking up pace as New England Condominium's 2011 Expo draws closer.
Held on Tuesday, May 24, at the Seaport World Trade Center in Boston, the free event will showcase over 120 exhibitors from throughout New England, along with free advice booths and a full slate of educational seminars.
Running throughout the day, the seminars will cover topics such as energy, legal issues, board operations, effective property management, and budgets.
Seminar presenters will include attorneys from The Law Offices of Goodman, Shapiro & Lombardi, LLC, in Dedham, MA, and Providence, RI, and expert condominium consultants, National Condo Advisors, LLC.