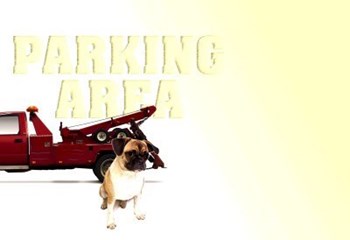 It's a fact: Americans love their cars. American cars, just like American pets, are often cast as pampered members of the family, ensconced in attached garages that adjoin the living space set aside for humans.
Americans often feel that everyone is entitled to a vehicle—and, in fact, vehicles are outnumbering drivers. Statistics from the Federal Highway Administration indicate that in the past 25 or 30 years, the number of motor vehicle registrations has outpaced the number of licensed drivers.
Given those statistics, it's noteworthy that in the majority of condominium communities, residents are restricted to one or two designated or deeded parking spaces per unit, with a sprinkling of spaces for visitors tucked into far-flung corners of the common property. Even more noteworthy is that a community with that type of parking arrangement is a best-case scenario, usually making its appearance in suburban and rural areas where projects were constructed on spacious tracts of land. For big-city condominium owners, parking is even more of a challenge because city ordinances often dictate street parking. For the lucky residents in larger or newer urban buildings, garage slots may be deeded along with a unit, or—in a less attractive and more expensive option—available for sale as a separate "parking space" condominium.
What Causes the Problem?
It may be tempting to blame developers and builders for the lack of vehicle space. It certainly costs less for them to construct roadways and parking at bare minimum sizes. But, to be fair, the situation may not be entirely the fault of the developer, notes Sean Jordan, property manager at Beech Management in Newton, Massachusetts. "Even in new developments, if zoning or local regulations specify one or two parking spaces per unit, the builder will meet that standard," he says.
As a result of the scarcity, the ensuing parking infractions may seem pervasive to property managers, says Jordan, since "we're the first in line for the complaints." But Jordan points out that every community is different and, therefore, can usually be counted on to take a unique approach to how it deals with parking problems. That individualized approach even makes itself felt in the community's deeds or condominium rules and regulations, commonly called CR&Rs, which spell out parking privileges for unit owners. The documents can vary considerably from one condominium to another.