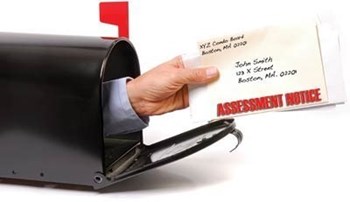 Looking at the balance in an association's reserve account, a homeowner could easily feel complacent. After all, a quarter-million dollars is a lot of money.
Maybe—or maybe not. If the condominium comprises 200 units, is nearing its 20th anniversary, is still sporting its original roofs, decks and siding—and hasn't done much road maintenance in those two decades, that cash could be just a drop in the bucket.
With the economy continuing to lag, foreclosures still plaguing many communities and homeowners struggling to make payments, the very thought of proposing a special assessment to cover needed repairs can strike terror into the hearts of condominium board members. But at the same time, many boards are hesitant to even nudge up monthly fees in order to build a healthy reserve—a move that in the long term could make a need for those dreaded special assessments less likely.
In a recent dialogue, three members of New England Condominium'seditorial advisory board discussed the role of the board and management in creating a format and frame of reference for the association's reserve account that makes sense to all homeowners. Just as current discussions of the federal budget, with the word "trillion" being tossed around daily, tend to make eyes glaze over, condominium statements that show large balances in the reserve account can result in homeowner complacency. Looking at the reserve fund as a representation of the long-term needs of each home, they say, would offer a more reasonable perspective.
A Long-Term Approach
"My mantra for close to 20 years has been that you have to put away a thousand dollars per household per year," says Ralph Noblin, PE, president of Noblin & Associates, Consulting Engineers, in Bridgewater, Massachusetts. It was, Noblin acknowledges, a tough sell in the 1980s, when homeowners "didn't picture themselves being in the same place when these projects would come due." It's still a tough sell today, when homeowners are being squeezed by rising prices, job losses, and the challenges of the overall economy. But the need for a healthy reserve is only going to increase as the buildings age.