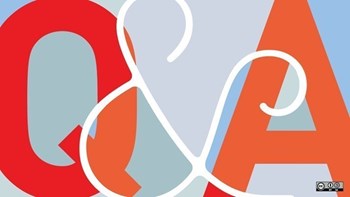 Q In this day and age, must notices of rule violations be sent by certified mail? Can they be sent via priority/tracking mail? Can they be sent by email? Must complaints by others to a rules committee always be placed on standardized form or can they be emails, texts or even phone calls? Can certain violations like parking without permission or loud noise be "automatically fine-able" and then eligible for appeal to the board?
A
"First, does the condominium's governing documents specify by what method notices must be sent to unit owners and, in particular, notices of rules violations? If so, the board must comply with what the governing documents specify," says Mark Rosen, an attorney at the law firm of Goodman, Shapiro, & Lombardi, LLC, with offices in Dedham, MA and Lincoln, RI. "If no method of notice is specified, so there is no issue of receipt of the notice by the alleged potential violator, I would recommend that the notice be sent by a method where receipt can be verified.
"Whether this is by certified mail, USPS priority mail, Federal Express or UPS with tracking, or email with an acknowledgment of receipt by the recipient, should not matter, so long as receipt can be confirmed. Also by requiring acknowledgment of receipt, the date upon which the unit owner received the notice can be calculated in the event the governing documents require a certain time period for notice to be given, thereby eliminating any argument that the notice was not sent or received in a timely manner.
"With respect to complaints by unit owners who are not members of the board to the rules committee and/or the board, again, if the governing documents of the condominium speak to the form and manner of such complaints, they should be in the form and sent in the manner specified in the governing documents. If no such form or manner is specified, I do not see any reason why such notices cannot be in any form that can be confirmed in a written document.
"In this regard, I would not recommend the use of voice mail or text messages where the complaint cannot be reduced to writing. Otherwise, the rules committee and/or the board runs the risk that the alleged violator can dispute what is being complained about by the other unit owner(s). Without committing the alleged violation to a written form that can be subsequently verified, the rules committee and/or board would be proceeding on hearsay evidence
"Finally, in my opinion, there should not be any "automatically fine-able" actions of the part of a unit owner and/or his/her tenant. To automatically fine a unit owner and then have him/her appeal the fine, again, in my opinion, improperly shifts the burden of proof to the alleged violator that he/she did not commit the alleged violation contrary to our system of jurisprudence, i.e., one is presumed innocent until proven guilty.
"Without proof of the violation by the unit owner against whom the complaint is lodged, the alleged violation degenerates into a he said/he said or she said/she said argument. In my opinion, a best practices procedure for rules violations is to have due process, whereby the alleged violator is given sufficient notice of the alleged violation, the precise nature of the violation, the identity of the accuser, proof of the alleged violation and an opportunity for the alleged violator to refute the charge. In this way the governing body of the condominium will have a transparent process which should achieve both fairness and finality with respect to rules violations."