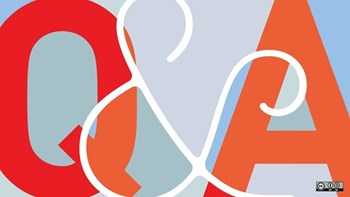 Q. Our association recently hired a new management company, and an announcement was sent to the homeowners announcing the change. A new board initiated this action with no input from homeowners and no discussion. I have specifically requested information concerning our budget and if the new management is being paid more than our previous company. It's been over three weeks, and no one will respond directly to my questions. If there was no change in management fee, I'm sure there would have been a quick response confirming that. This stonewalling of my direct questions is very disconcerting to me. What recourse do I have to get honest answers?

A. According to Mark A. Rosen, Of-Counsel at Schofield Law Group in Boston: "On the assumption this issue arose in Massachusetts, pursuant to section 10 of the M.G.L. c. 183A (the Condominium Statute), the corporation, trust or association (the 'organization of unit owners') for the condominium may appoint a manager or managing agent (§10(c)).
"However, in conjunction with retaining a manager or managing agent, the manager or managing agent shall be responsible, without limitation, for keeping the financial records including, in pertinent part, the following:
"(i) records of all receipts and expenditures, invoices and vouchers authorizing payments, receivables and bank statements relating thereto;
"(ii) (omitted from this response)
"(iii) audits, reviews, accounting statements and financial reports relating to the finances of the organization of unit owners;
"(iv) contracts for work to be performed for, or services to be provided to the organization of unit owners (emphasis added); and
"(v) (omitted from this response)
"These records are to be kept in an up-to-date manner within the Commonwealth and shall be available for reasonable inspection by any unit owner … during regular business hours … (emphasis added). Access to these records shall include the right to photocopy them at the expense of the unit owner.
"Finally, the party responsible for keeping the records set forth above (whether it is the organization of unit owners or the manager/managing agent) shall be responsible for preparing a financial report that includes a balance sheet, income and expense statement and statement of funds available. This report shall be made available to all unit owners within thirty (30) days of its completion. (subsection (d) of §10).
"In conclusion, the requesting unit owner should make a request for the information he/she is seeking regarding the change in management companies referencing the applicable provisions of §10 set forth above. If the association and/or management company refuses to comply with the request, and the unit owner needs to retain counsel to compel compliance (hopefully that will be unnecessary), I would argue the association is responsible for the unit owner's costs to achieve compliance with §10."