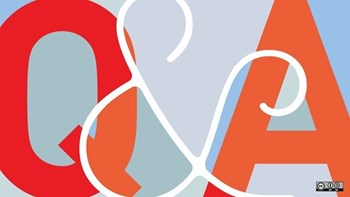 Q. Our condominium building has assigned parking spaces, and the space for our unit is quite a distance from the entrance. As we've gotten older, my wife has developed difficulty in walking. We asked the board if we could get a space closer to the building, but they said that the assigned spaces can't be changed. Isn't there a way for the association to accommodate people whose physical abilities have changed, but who don't want to move from their homes?

A. "Parking spaces in condominiums are provided in one of two ways: (i) exclusive use easement to use a particular space; or (ii) a general right or easement to use a space in the parking lot either on a first-come-first-serve basis or based on an assignment by the board," says Matthew W. Gaines, Esq., an associate in the Condominium Group at the law firm of Marcus, Errico, Emmer & Brooks, PC, in Braintree, MA.
"Under the first scenario, the owner's deed will say that the owner of Unit 1 has the right to use parking space #1 (or some number) in the lot or garage. Under this scenario, the owner has an easement, which is a property right, to use that specific space. Here, since the owner has a property interest in space #1, the board does not have the power or authority to take the property interest away. Thus, the board cannot force the owner to give up his/her space to a disabled resident.
"Under the second scenario, the owner has a more general right. For example, in scenario two, the owner's deed might say that the owner has the right to park in the lot, but not in a specific space. Perhaps the parking is on a first-come-first-serve basis. Another situation that arises under this scenario is that the deed will say that the owner has a right to park in a space determined or assigned by the board. Here, the board can arbitrarily decide who gets to park in which spaces. Under both situations, since none of the owners have property rights to a specific space, the board does have the power and authority to designate a space close to the building for a disabled resident. This can be done simply by putting a sign noting that the space is reserved.
"There is one other situation as well where the board will have to provide a space to the disabled resident. If there are guest spaces, and a resident requests to use one of the guest spaces on a permanent basis due to a disability, the board will have to grant that request. However, the disabled resident is not entitled to have two spaces; thus, it is permissible for the board to temporarily swap spaces with the disabled resident, such that his/her assigned space will now be a guest space and the guest space will be reserved for the disabled resident."