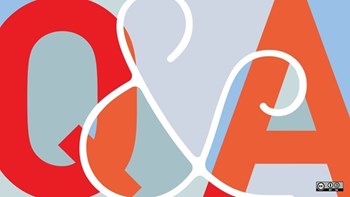 Q. What can be done if a unit owner who has not paid maintenance fees for a year — and now owes the association thousands of dollars — has declared bankruptcy? How does the association get its money?

A. "The bankruptcy filing imposes an automatic stay and prevents any creditor of the debtor from taking any action against the debtor or property of their bankruptcy estate without first obtaining authorization of the Bankruptcy Court," says attorney Laura Brandow, Associate at Moriarty Troyer & Malloy, LLC in Braintree, Massachusetts.
"If the owner filed a Chapter 7 bankruptcy, they are most likely surrendering the unit to its creditors and will not be making any future condominium fee payments. Condominium counsel can file what is known as a Motion for Relief from the Automatic Stay which if allowed, removes the condominium lien from the bankruptcy and allows the condominium trust to proceed in state court to enforce its lien. The debtor's goal of filing a Chapter 7 is to obtain a discharge order which effectively discharges the debtor from personal liability for the debts listed on their schedules. As the lien for non-payment for common expenses is a secured lien against the unit, it survives a bankruptcy filing and the condominium trust can pursue the lien, but against the unit only.
"If the owner filed a Chapter 13, the debtor is usually retaining the unit and will repay the arrearages owed thru the Bankruptcy Plan. Plans typically run for five years, so it is vital for condominium counsel to file a Proof of Claim detailing all amounts due and owing as of the date of the bankruptcy filing, which are called pre-petition arrearages. The debtor is obligated to make the post-petition condominium fee payments and if they fail to do so, condominium counsel can file the Motion for Relief from the Automatic Stay so that a lien action can be commenced.
"There are dozens of variables that arise with a bankruptcy filing, so it is important that a condominium trust immediately contact its counsel upon learning that an owner has filed so a plan of action can be agreed upon. Unfortunately, failing to act sooner on the arrearages means that the condominium trust will most likely not recover all amounts due and owing to it, but bankruptcy counsel can certainly help to stop the bleeding."