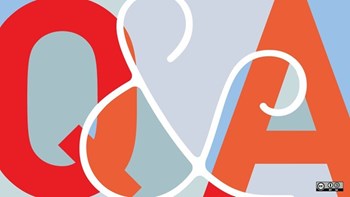 Q. I live in an 18-unit, over-55 HOA community. As a board member, I have noticed two families allowing family members under the age of 55 (in their 30s) to live full-time with their parents. What is the best way to approach these families without upsetting them, saying their family member must vacate? How should the board approach this situation?

A. "Actually, not all age-restricted communities are created 'equal," says Gary M. Daddario, partner in the Merrimack, New Hampshire office of Marcus, Errico, Emmer & Brooks, PC. "Even two '55+' communities can have different residency requirements. The reason is that the applicable federal law, the Housing for Older Persons Act (HOPA), allows communities to maintain an age-restricted status as long as at least 80% of their units contain at least one resident age 55+. Technically, this means that an age-restricted community is in compliance with the applicable federal law even if 20% of their units do not comply.
"And, compliance is achieved for the 80% as long as the unit is occupied by at least one person of the requisite age. Of course, state law applies too. Without knowing which state your association is located in, I will say that many states simply 'parrot' the federal law when it comes to the issue of governing age-restricted housing. In fact, local ordinances exist on this subject in municipalities as well and, typically, they too tend to just re-state the federal law.
"That said, the issue is one which allows for stricter requirements than the federal law provided the requirements are properly applied through some means. So, I recommend checking your state law on this subject for any more stringent requirements. After that, you can check the local requirements in your municipality. Finally, you can carefully check your own association's governing documents. Stricter age restrictions may also apply because they are set forth in the association's documents. If your association lacks such requirements, they may be added through the amendment process provided they pass the requisite vote of the community. Stricter requirements would include such provisions as one requiring all residents to be age 55+.
"Next, if, in fact, your community does have language preventing the 30s folks from living with their 50s parents, then I recommend beginning with a simple and straightforward letter citing the applicable language and their obligation to abide by it. You can either provide a deadline for the unqualifying residents to move out or you can invite the unit owners to discuss the situation with the board if, perhaps, you would consider granting a temporary 'stay' if the 30s folks are simply between houses or experiencing a similar situation that will resolve itself in the short-term.
"Absent cooperation of the owners and assuming you have the language to enforce, the association could take the owners to court and seek an injunction compelling them to abide by the restrictions."