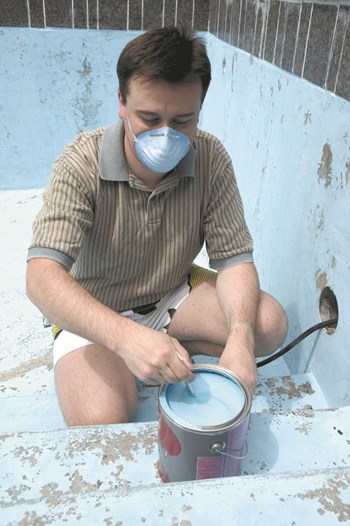 Visions of lounging by the pool on a hot July weekend lure many homebuyers into the condominium lifestyle. For families, the attraction may include use of their own, "private," playground, swing set, tennis court or patio for cookouts. But warm weather activities in New England have a short season, followed by famously unforgiving winters.
Outdoor-fun facilities and equipment take a beating every year and for managers, getting them up to snuff every spring seems like a never-ending battle. But it's a battle that cannot be avoided. Between property values—perceived or real—and liability/safety issues, the outdoor amenities that grace many communities demand attention every spring. And even though they may be considered extraneous luxuries, they're not likely to go away.
"In the 1980s, a lot of developers put pools in," notes Brandon Whitman, owner of Lionheart Contracting of Franklin, Massachusetts. "But it can be a hairy situation [for the budget] to support a pool, for a middle-income, 30-unit property. I've seen an association close the pool for just one season to save money, but if it's a deeded amenity, the board cannot just close it down…"
"I recommend that the earlier you start to get the pool ready to open, the better, since you never know for sure what you're going to get. The process should start by April 15 if pool opening is scheduled for May 15," Whitman states. "I've seen a case where a very well-to-do community rushed to open their pool, not taking enough time to check all surfaces. Turns out, there was a crack at the bottom that wasn't attended to, and thousands of gallons of water seeped out every day." Pressure to keep the pool open meant that the leak wasn't investigated or repaired until the season was over.
Whitman warns that "the pool industry is very complicated. In Massachusetts, the local board of health or health agent issues a permit each year, and their inspection should be scheduled at least two weeks before opening. The agent could give you 20 things to do before you can open the pool."