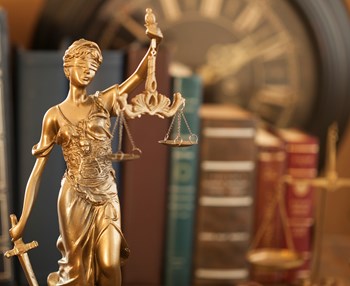 The most basic structure of our right to own and enjoy our homes emanates from two sources: legislation, and case law. At times case law is the direct reflection of statutes passed by federal, state, and local levels of our government; at other times, legislation is enacted to reflect and enshrine principles determined by case law. Regardless, these are the rules by which we live—and most importantly, our vigorous, living system of governance provides for change and amendment of those rules when necessary, through both law and legislation.
State or Federal?
As a general rule, co-ops, condominiums and HOAs are governed under statute at the state level. "Typically," says Michael C. Kim, the principal of Michael C. Kim and Associates, a Chicago-based firm specializing in co-op, condo and HOA law, "in the condo field there are enabling statutes at the state level which authorize the creation of condominiums and how they should operate. Those statutes vary by state. There is an organization called the [Uniform Law Commission] that looks at at developing commercial statutes which are uniform. If all the states would adopt them, you could go from one state to another and have more or less the same law. There is some value in that. A number of states—approximately 30—have adopted them. Illinois has developed their own."
There are times though, when federal authority will overrule state authority. Specifically, when the matter to be adjudicated is in conflict with a federal law like the Fair Housing Act and other anti-discrimination policies, or fair credit and collection laws meant to protect consumers nationally. Another interesting case is when there is 'diversity' between the parties in a lawsuit. 'Diversity' in this context refers to the two parties to the case being domiciled in different states, i.e. one party lives in, say, Wisconsin, and the other in Illinois. In that instance, though state statutes in the state where the suit was brought would govern the case, the case is tried in federal court.
Phyllis H. Weisberg, a managing partner at the law firm of Montgomery McCracken Walker & Rhoads LLP, which has offices in Pennsylvania, New York, New Jersey and Delaware, says, "In certain respects, the law from state to state can be very different. In Connecticut for instance, there is a statute that requires that certain information be shared with members of the association, and that they be allowed to attend board meetings, which is not the case in New York —unless a building's by-laws require it."
Massachusetts, like Illinois, has its own set of statutes and laws pertaining to co-ops, condos and HOAs. "In Massachusetts we have a priority of lien," says Jeffrey Turk, a managing partner with the law firm of Turk & Quijano LLP, located in Braintree, Massachusetts, "which allows us to collect unpaid common charges that would have a priority over the mortgages encumbering the property. It's a priority over everything except taxes. That's very different than most states." In the event of a purchase out of foreclosure," he continues, "the lien of the association would be a priority over the first mortgage. As a result, most banks will pay the common charge arrearages before foreclosing. If we foreclosed, we would wipe out all mortgage liens."