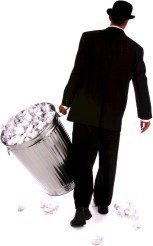 Condominiums that pay their full share of taxes but get shortchanged in municipal services like garbage pickup and snowplowing are an old story. So, too, are a lack of interest in local politics and a feeling of general dis-empowerment by the electorate.
But a condominium coalition in Milford, Connecticut, has taken issue with the situation and rewritten the book on politics as usual. They group has worked to gain comparable city services for condominiums, while also rallying condominium voters into a potent voting block that has caught the attention of city and state politicians, who now put condominium interests front and center.
A Coalition Grows to Solve a Problem
Since its founding in 1992 as a non-profit, the Milford Coalition of Condominium Associations has grown to include 62 condominiums and successfully tackled issue after issue.
One of the group's first challenges involved a pocketbook issue dealing with trash collection in the City of Milford. Although condominiums in the city paid full real estate taxes, they didn't receive regular trash or bulk trash pickups, both of which single-family residents received at no additional charge.
That inequity in services for taxes paid led the Milford Coalition to take the lead in rectifying the situation in the late 1990s. After negotiating with city officials, an ordinance was drafted and passed to authorize the city to reimburse condominiums for up to the full cost of their recycling and regular trash pickup. Milford condominiums are now reimbursed $470,000 a year for recycling and trash pickup.