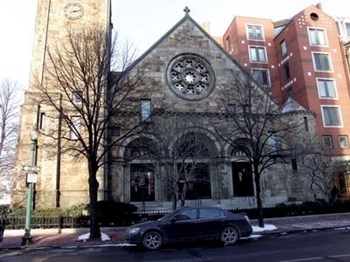 Consider the developer who has decided to tackle the conversion of a historic property into a condominium.
Perhaps the property previously served as a church, a school, a factory, or a manufacturing facility, and now the developer is planning to create a unique condominium. During due diligence, the developer certainly factored in how to make the conversion financially feasible. He or she determined how many units would fit into the shell of the building. The architect designed a brilliant look and feel to this new use of a historic building. The contractor who was chosen specialized in preserving architectural jewels and was expert in salvaging what was valuable and irreplaceable and eliminating and demolishing what was expendable.
Once the restoration and conversion is complete, the project is done and ready to be handed off to buyers.
Caveat Emptor!
Buyers, understanding that this building is newly converted, often assume that there will be no maintenance or large-scale projects facing them for years and years to come. Is their assumption correct? Not at all. In our experience, we often find that buyers are unaware that that the original mosaic floor tiles will not look beautiful in perpetuity. Nor did anyone let them know that the exotic walnut burl wood wall panels and non-directional finish bronze car fronts in their new handicapped accessible elevator interiors would need an occasional refinishing.
To be an informed buyer, it's prudent to peel back the onion a bit to think about some of those not-so- obvious preventative maintenance issues that will confront owners as they actually operate and live in the new gem.
What to Expect
In the normal course of events, about two years after the construction dust has settled, a beautifully restored historic relic will begin to look a little "tired." As a result, the award-winning condominium conversion that prompted so much buzz when it opened may no longer be attracting and retaining top-flight unit owners. The board of directors may be wondering how to grapple with the fact that their "grande dame" is not looking as crisp as when it was newly refurbished.
For the Best Maintenance, Hire Informed Contractors
To solve the problem and take proper care of a historic conversion, it is important to hire knowledgeable contractors. That means turning to someone who will give the building the loving care it deserves and make that dulled Bottocino marble floor shine once again.
A knowledgeable contractor brings not only expertise, but also a polished professional demeanor to bear. A trustee or property manager can reasonably expect that the job will be started on time and completed within the agreed-upon time frame. It also means that the crew is respectful of both the property and the residents who live in it.
In addition to expecting professional demeanor from contractors, trustees and property managers must be aware that historic conversions demand some expertise. Is the marble floor in need of refinishing? The informed contractor will be aware that it's best to avoid marring a freshly refinished floor with slurry marks tracked in from another job. The knowledgeable contractor will also pay attention to how to correctly refinish the floor. An uninformed vendor might be able to bring a floor back to its super shiny original appearance, but that same contractor might also leave that same floor super slippery, particularly if the contractor did not apply an anti-slip treatment during the refinishing process.
Equally important to understand is that in a historic condo, one architecturally significant component of the building very likely abuts another. So if a floor is being refinished, the contractor must take care not to damage to the abutting mahogany baseboards.
Selecting Wisely
If a condominium has the unfortunate experience of hiring a contractor without the specialized knowledge necessary, and shoddy work is performed as a result, many trustees may opt to reach out to their property manager to solicit the names of new companies. This time, they may request a company with a proven track record of performing similar projects. Having been burned on the first job, trustees and property managers are likely to be very specific in the request for proposal. Among the parameters a condominium might reasonably set are:
• Parking location for van
• Contractor entry for bringing equipment in the building
• Access to a janitor's sink
• On-site equipment storage location
• Daily clean-up requirements
• Final inspection and walk-through
• Recommended ongoing preventative maintenance
With new quotes in hand, a condominium is faced with selecting a qualified contractor. How does a board determine which of the bids to select, particularly if the quotes are similar?
A good first step is to interview each company. The company representative should take the time to educate a board member or property manager about the details of the work required. Some of the indicators of a reliable contractor are:
• In business for at least 5 years
• Have performed similar jobs at least 3 times in the past year
• Lead foreman with at least 5 years experience
• Crew scheduled specializes in the restoration of the particular component that needs refinishing
• Recognized leader in industry
• Provides at least 3 references of satisfied clients
A representative from a qualified restoration company will take the time to meet with trustees or managers in advance of the job start to walk the job. Being sensitive to condominium budget constraints, the representative may propose delaying or even eliminating some tasks in an effort to save money. Among the likely candidates for postponement or elimination during a refinishing project on a marble floor, for instance, are:
• Lippage removal: The initial installation of 1-inch-square tiles resulted in a somewhat uneven surface, even though it was within the tolerance of roughly three business cards thickness from the lowest point of one tile next to the highest point of the adjacent one.
• Hole and crack repair with a tinted marble epoxy. The condition is caused by weak points, factory fills, or defects popping out after installation.
• Grout repair: The replacement of loose and missing voids.
• Grout cleaning: Scraping the surface to remove embedded dirt.
• Tile replacement: Hollow points where the setting bed was missing.
By eliminating some of the less essential repairs, the condominium can sometimes reduce the expenditure by half and focus strictly on creating a beautiful, non-slip shine. The money that is saved can be earmarked for next year's budget or invested in a preventative maintenance program. Key to this decision was the representative assisting in the determination of what repairs needed to be done immediately and what could be deferred.
Communication Is Key
Steady communication with the representative during the project gives trustees and managers the ability to review the progress of the work, offer feedback, and have questions answered. At the conclusion of the restoration, a final walk-through should include information on a thorough preventative maintenance program going forward. With regular attention and refinishing, the condominium will once again be the talk of the town.
Spending more time researching and selecting responsible restoration and maintenance contractors is key to caring for our architectural treasures. The companies are out there, but a trustee or property manager must do due diligence to find them, just as the developer did when he was selecting contractors during the conversion.