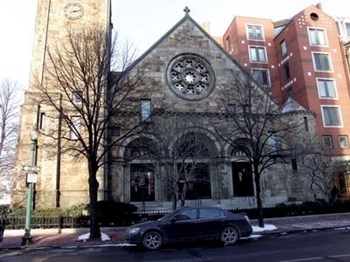 Consider the developer who has decided to tackle the conversion of a historic property into a condominium.
Perhaps the property previously served as a church, a school, a factory, or a manufacturing facility, and now the developer is planning to create a unique condominium. During due diligence, the developer certainly factored in how to make the conversion financially feasible. He or she determined how many units would fit into the shell of the building. The architect designed a brilliant look and feel to this new use of a historic building. The contractor who was chosen specialized in preserving architectural jewels and was expert in salvaging what was valuable and irreplaceable and eliminating and demolishing what was expendable.
Once the restoration and conversion is complete, the project is done and ready to be handed off to buyers.
Caveat Emptor!
Buyers, understanding that this building is newly converted, often assume that there will be no maintenance or large-scale projects facing them for years and years to come. Is their assumption correct? Not at all. In our experience, we often find that buyers are unaware that that the original mosaic floor tiles will not look beautiful in perpetuity. Nor did anyone let them know that the exotic walnut burl wood wall panels and non-directional finish bronze car fronts in their new handicapped accessible elevator interiors would need an occasional refinishing.
To be an informed buyer, it's prudent to peel back the onion a bit to think about some of those not-so- obvious preventative maintenance issues that will confront owners as they actually operate and live in the new gem.